We are open to Y10/12 students for small group teaching on a rota basis from Monday 22nd June. We remain open to Key Worker and Vulnerable students.
Year 11 Arkwright Scholarships
Y11 Arkwright Scholarship
Arkwright Scholarships are a prestigious award which aims to support high calibre Year 11 students who would like to pursue a future career in Engineering.
We are currently contacting students finishing year 10 ready to put applications together early in year 11. If this may be of interest to YOU then email: rwalters@toothillschool.co.uk for more information.
Toot Hill School is proud to announce another TWO Arkwright Scholars for 2018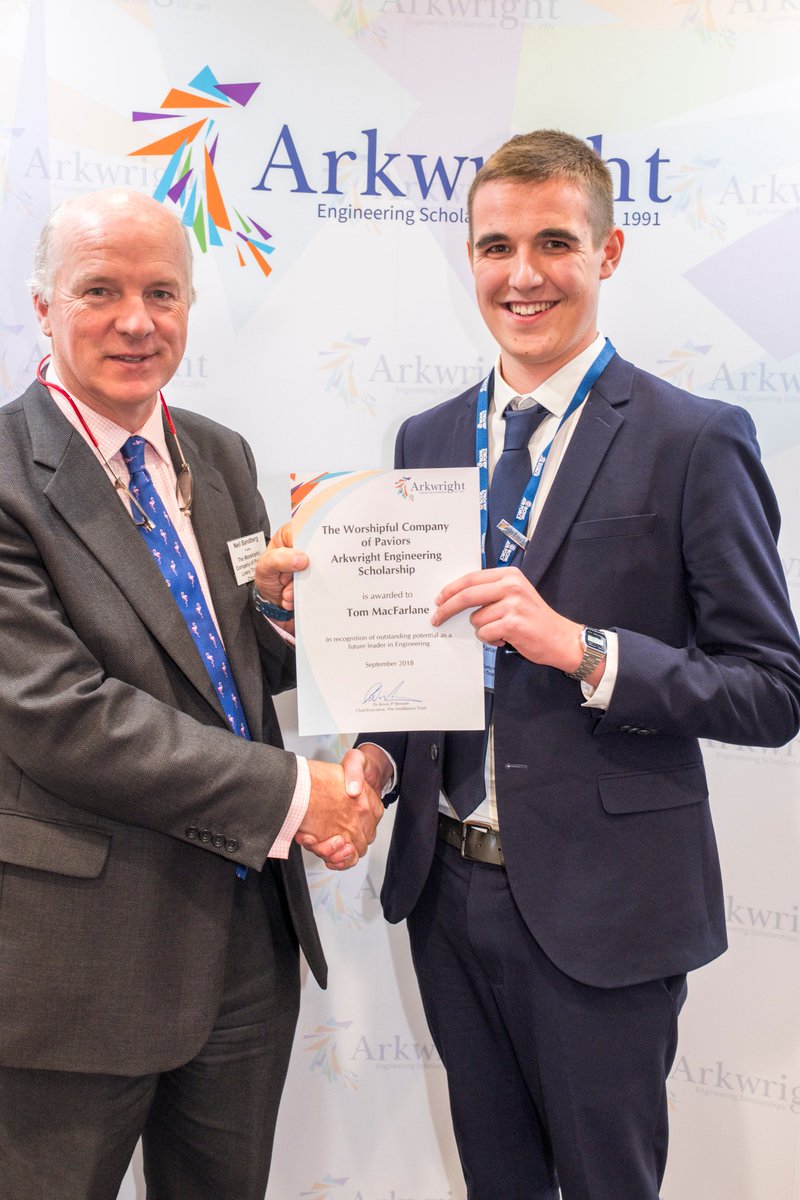 ​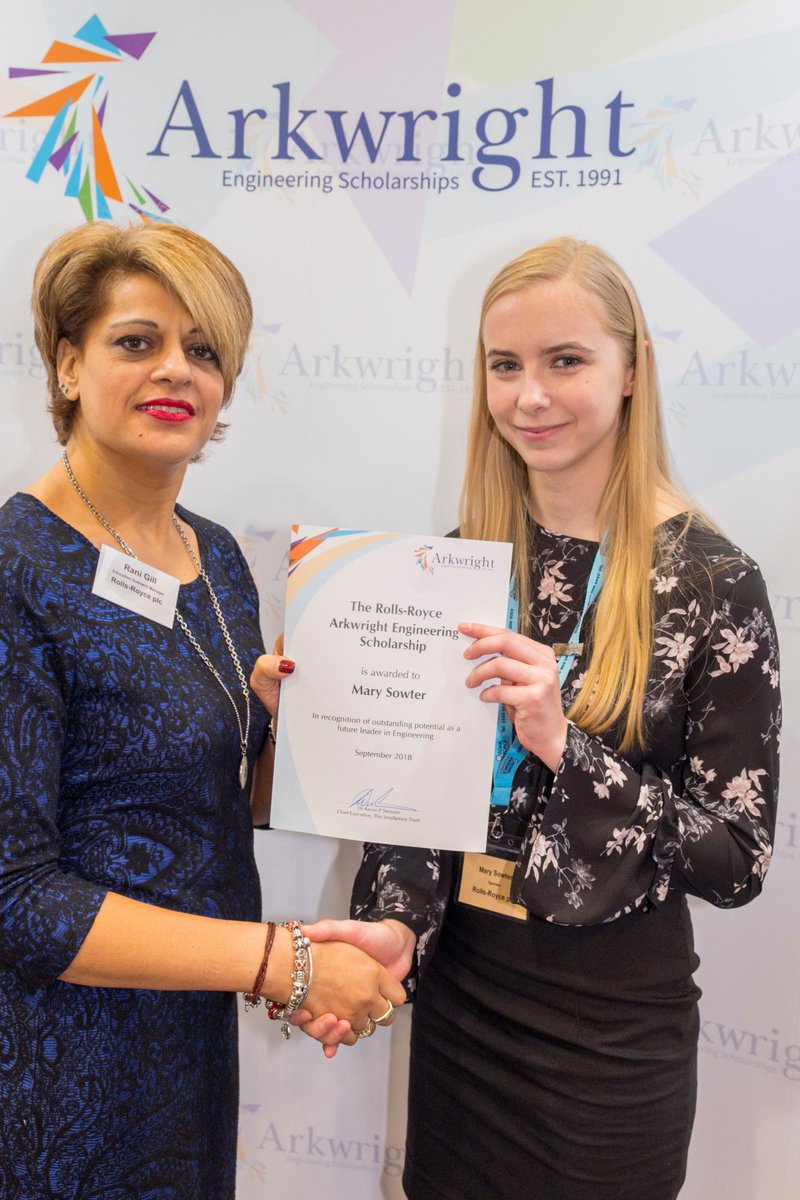 ​
We are very proud of the Tom Macfarlane and Mary Sowter who have now formally received their awards at the Institue of Engineering in London. Tom is sponsored by The Paviours and and Mary is sponsored by none other than Rolls Royce for the next 2 years!​
Congratulations to James Kirk on receiving his award!
James Kirk our Current Scholar in year 12 recently went to NYU in London to collect his Arkwright Award from his sponsoring institution. As well as a financial Award James is looking to be linked to a mentor in an engineering company to provide further support and opportunities for work experience. Our warmest congratulations go to James. Well done!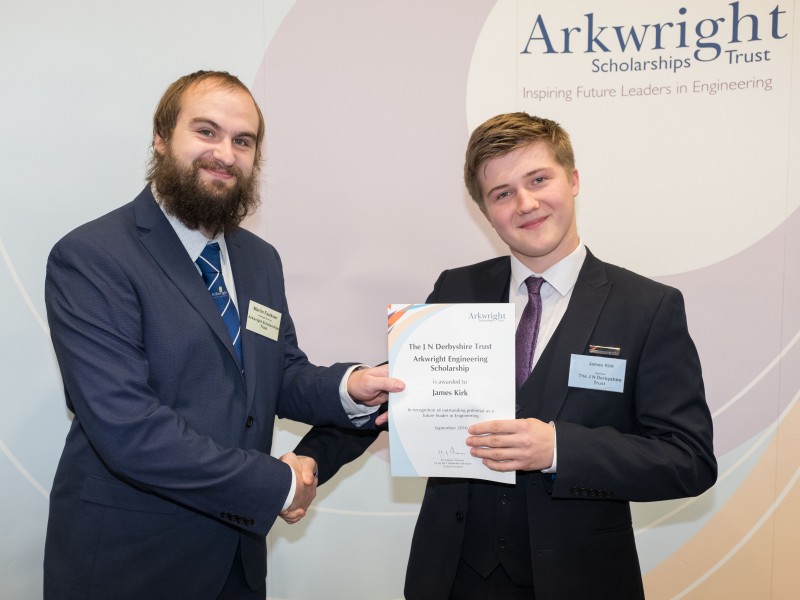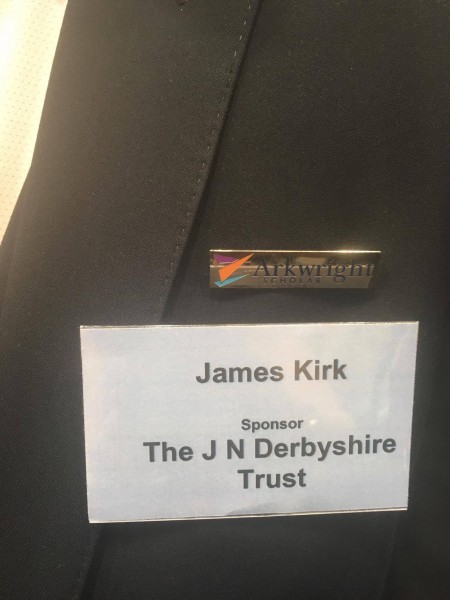 We are delighted to report that James Kirk in year 11 has been awarded the full scholarship!
In our first year of applications for the prestigious Arkwright Engineering Scholarship we are thrilled to announce that not only did James Kirk (Yr 12) make it through the aptitude test and interview stage but that he has been awarded the Full Scholarship to cover his next 2 years of study at Toot Hill College!
It is a considerable achievement for an applicant to get through the rigorous aptitude test but to get the full award is really quite something. This is testament to James' hard work and commitment as he completed an entire practical project outside of school time specifically for his application. He also dedicated his time after school to improve his drawing, design and materials experience in preparation for his aptitude test. Toot Hill School and Toot Hill College offer our warmest congratulations to James for his fantastic achievement!
The scholarship itself will open doors for James in terms of work experience, mentoring, Engineering experience days as well as a £300 annual award to him and a £200 annual award to the school to fund and support STEM enrichment. The prestige of the Scholarship also makes it a considerable asset when it comes to James' future university and job applications.
Updates will be posted throughout the year about how James is getting on as well as our current year 11 applicants who have already been approached and expressed an interest in applying.
If any year 11s are interested but have not yet contacted Mr Walters, then it is not too late. They can send an email with an expression of interest to Mr Walters (rwalters@toothillschool.co.uk) before the formal applications start in October.
What a fantastic way to kick off another year of exciting STEM (Science, Technology, Engineering and Maths) opportunities at Toot Hill.
More information
July 2020
| M | T | W | T | F | WE |
| --- | --- | --- | --- | --- | --- |
| | | 1 | 2 | 3 | 4 |
| 6 | 7 | 8 | 9 | 10 | 11 |
| 13 | 14 | 15 | 16 | 17 | 18 |
| 20 | 21 | 22 | 23 | 24 | 25 |
| 27 | 28 | 29 | 30 | 31 | |