Curriculum
Our curriculum is designed to be ambitious, broad and inclusive. We focus on leading students along the journey from novices to subject experts, with all students receiving the entitlement of learning about the best that has been thought and said. Whilst external examinations are not the reason for our schemes of learning, the examination success Toot Hill students have enjoyed over recent years has been made possible by our flexible, innovative and student-focused curriculum.
Click here to download our Curriculum Intent statement
Click here for full details on our dedicated Curriculum section
"Our ambitious curriculum is carefully crafted and sequenced by our subject experts to ensure that all students secure high levels of subject specific knowledge and expertise within an exciting and broad curriculum experience. Toot Hill School pupils study a breadth of subjects for three years, after which they specialise in their chosen subjects selected during their options process.

By engaging with our curriculum, Toot Hill students develop into well-informed, responsible, determined and kind young people who are intellectually curious and creative in their thinking who take pride in their ability to contribute significantly and improve our local community and global society.

Our curriculum does not have external examinations as the sole focus – it looks to build students' knowledge by going beyond the National Curriculum and exam specifications to build a deep and lasting understanding of their subjects, leading to inevitable exam success."

Cathryn Smith
Senior Deputy Head Teacher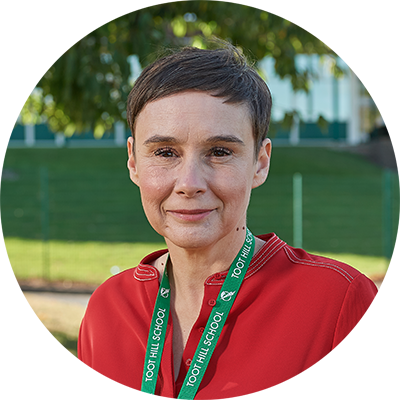 A balanced education
At Key Stage 3, our three-year programme covers all the National Curriculum subjects. Students are taught in ability groups in the majority of subjects, ensuring that learning can be carefully scaffolded to ensure all students have an equitable opportunity to master their subjects.
There is a two-year programme for Key Stage 4. All students study a core consisting of English (Language and Literature), Mathematics, Science, Physical Education and Religious / Personal / Social / Health Education. Most students also study a language and either History or Geography. The core curriculum is supplemented by the wide range of optional subjects, including Visual and Performing Arts, Business Studies, Social Sciences, Technology and Computing courses.
We aim for all of our students to achieve at least 5 passes at grades 9-5, including English and Mathematics. Every student is actively encouraged to work towards the English Baccalaureate standard, invaluable for university applications.