Home Learning
Home Learning
"Homework is not an optional extra, but an essential part of a good education."

The White Paper, Excellence in Schools

Home Learning at Toot Hill School is an integral part of blended learning. Home Learning has many benefits; it increases learning potential, develops pupils' personal skills and builds pupils' confidence. A key focus of Home Learning is setting tasks that engage pupils in thinking, so that the knowledge that pupils learn in school will stick in their memory.
How can I access Home Learning?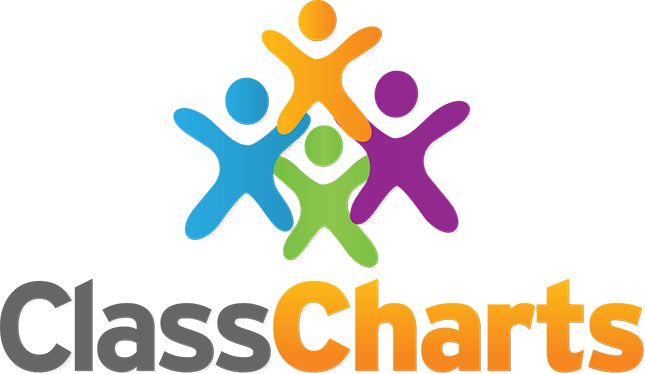 Home Learning is set on Class Charts
Students have been given a code by their tutors to access their account. If students have forgotten their code, they need to ask their tutors.
Parents and Carers can also view details of their child's Home Learning using their Class charts login that has been emailed out:
Key Stage 3 Home Learning Support:
Tops Tips to help stay motivated with Home Learning
Study Routine: Create a study routine and plan when and where you are going to complete Home Learning.
Avoid Distractions: Find a quiet place to study, avoid going on social media or watching TV when completing Home Learning.
Set yourself Goals: Whether you set yourself a time goal or an amount of work to complete, it is important to challenge yourself to THINK!
Study in short Bursts: You are more likely to remember information in short bursts of learning, so ensure you swap between subjects and have regular breaks!
Have a go: Don't worry about making mistakes! If you are finding it hard, try to find another strategy, email or speak to your teacher and make sure you ask for help before the due date.
What types of Home Learning will my child be set?
Psychologists have identified a range of strategies that help pupils learn, many of which seem ideally suited to Home Learning. To ensure Home Learning assignments are meaningful we ensure that they link to the learning cycle and prioritize 'thinking' over task completion.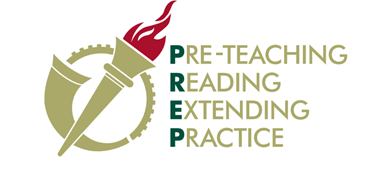 Home Learning ensures that students are PREPared and there are 4 types of Home Learning assignment that students can be set.
Pre-teaching: This is when the key knowledge is learnt in advance of the lesson at home. These assignments aim to help students understand the basics of new material through assignments including research. This can help pupils to digest difficult concepts and allows pupils to discuss, ask questions and have greater confidence to engage with knowledge in lessons.
Reading: At Toot Hill, we expect pupils to read for pleasure daily. There are many benefits to reading for a minimum of 15 minutes per day. Not only does it increase student confidence and knowledge, it is contributes positively to mental health and well being.
Extending: This allows students to go beyond the learning in the classroom to consolidate their knowledge through a creative piece of home learning or an assignment that helps them apply their knowledge.
Practice: pupils having learnt knowledge in class will then practice by thinking about and grappling with key ideas and concepts. This practice will help build proficiency and mastery. Retrieval practice is the act of recalling information without having it in front of you. In recent years cognitive psychologists have been comparing retrieval practice with other study methods. Research has shown this is far more effective than re-reading and that retrieval practice cements long-term learning.
GCSEPod
Year 11 will be using GCSEPod to support with their learning:
GCSEPod focusses on providing in-depth subject knowledge in 3-5 minute chunks of videos called pods.
They have created over 6,000 audio-visual Pods
Covering every exam board and 21 GCSE subjects
Pods focus on keywords, dates, quotes and diagram
The Pods are ideal for flipped learning, revision and independent learning!
What are the Student Benefits of GCSEPod?
Easy to learn 3-5 minute short, sharp bursts of audio-visual learning
Available online or offline
Ability to favourite any Pods on topics students find hard and to revisit them
Ability to complete tests and receive instant feedback on assignments
Students accelerate their progress by receiving instant feedback on their knowledge gaps
Pre-made exam playlists, helping to organise revision
Takes the stress out of learning
How much Home Learning should my child be set?
Key Stage 3: At KS3 each subject will set 30-40 minutes of Home Learning a week.
Key Stage 4: At KS4 each subject will set around 1 hour of Home Learning a week.
Key Stage 5: At KS5 pupils will be set 2 pieces of Home Learning lasting about 90 minutes each per subject.
December 2023
| M | T | W | T | F | WE |
| --- | --- | --- | --- | --- | --- |
| | | | | 1 | 2 |
| 4 | 5 | 6 | 7 | 8 | 9 |
| 11 | 12 | 13 | 14 | 15 | 16 |
| 18 | 19 | 20 | 21 | 22 | 23 |
| 25 | 26 | 27 | 28 | 29 | 30 |