STEM Days, Trips and Opportunities
STEM Opportunities
STEM Initiatives and Opportunities
STEM Initiatives for 2021-2022 include:
STEM club: Open to year 7,8 & 10 we will be running every Wednesday 1145-1220 in DT5
Year 8 & 9 Girls STEM Morning: Ada Lovelace Day (12th October)
Year 8 STEM Day: On site workshop delivered by RPS (30th November)
Lots more TBC
STEM initiatives in past years have included:
Year 9 STEM club: Ms Mistry will be took her team of year 9s to London on 14th March for the national finals of the BP Ultimate STEM challenge. and WON!
Year 9 EON STEM day: Electricity company EON visited to work with our year 9s within the Science department. (scroll down on this page for photos)
Year 10 girls Engineering residential: Year 10 girls with an interest in Engineering were given the opportunity to apply for an external residential trip to support them with this goal. The application process was successful for one of our students who did very well to earn a place.
Silicon Forest – We took some year 10 students to the launch event of the "Silicon Forest" which is an ongoing initiative to establish Newark & Sherwood as a national centre of excellence for innovation and technology by bringing schools, businesses and support networks together.
The Big Bang Fair: 17th March. Year 9 and 10 Trip to the biggest national STEM exhibition,
Year 12 Loughborough University Engineering Residental event. On campus in Loughborough to give college students a taste of a range of different engineering sectors.
Civil Engineering Outside Speaker: Peter Joyce, a charter Civil Engineer with William Saunders, came in to school on 15th March to talk to students about future career pathways in Civil Engineering.
Tomorrow's Engineers: Year 9 STEM day with 3 workshops and a presentation delivered by external providers to 94 year 9 students.
Wednesday 30th November: RPS STEM Afternoon - Year 8
The Year 8 STEM afternoon went ahead and was a great success. Students heard from Alan (a chartered Architectural Technician and Civil Engineer) and Elaine (A chartered Mechanical Engineer and Quality Professional) from RPS Group in Newark. The focus was orientated towards climate change and the COP26 agreement but was also a fantastic chance for students to find out more about STEM careers. It was also great to see a 50:50 balance of boys and girls again. Not by allocation but just because of the equal level of interest from all students.
If you didn't get to go or aren't in year 8, then don't worry. The online portal which students were exploring and which informed many of the climate and careers discussions is freely available to all. Simply hit https://www.rpsgroup.com/climate-careers-zone/index.htm to access the website. It is a hugely powerful website that enable students to find out about both climate change and STEM careers in a fun and interactive way.
Huge thanks to Alan and Elaine from RPS for delivering this opportunity and look out for more STEM events and opportunities in the new year.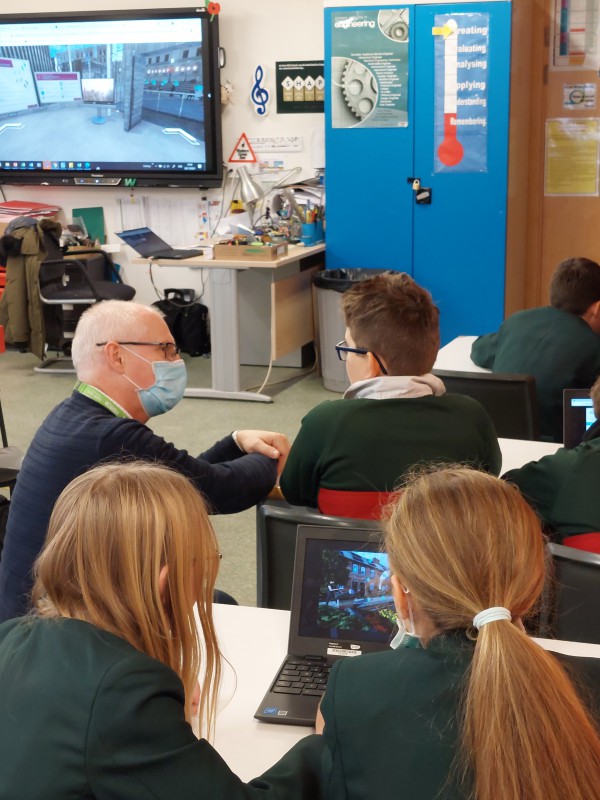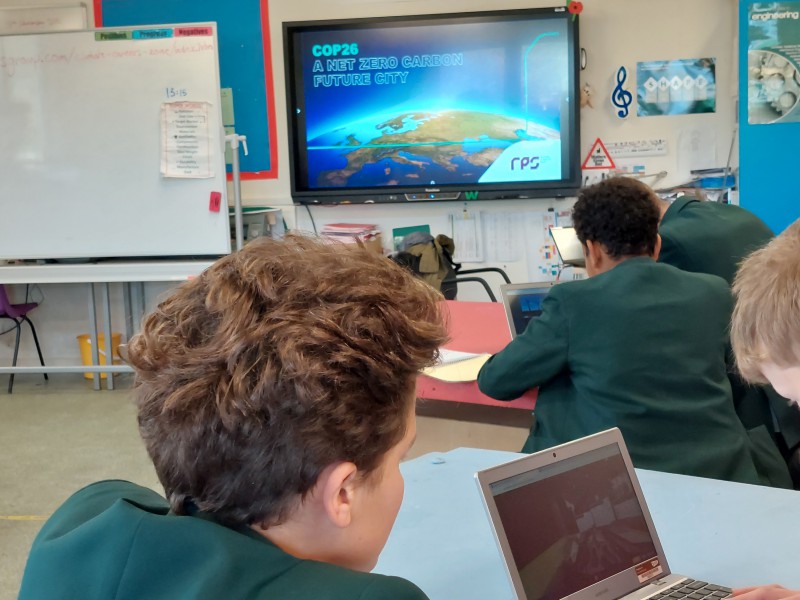 Year 9 EON STEM day
Mr Lawrence organised for electricity company EON to come in on the 3rd December to work with our year 9s within the Science department.
Students were building models of biomass power stations and working within a budget for materials before presenting their designs at the end of the day. The day was well received by all and was a fantastic opportunity for students to get a hands-on experience to apply some science and engineering theory.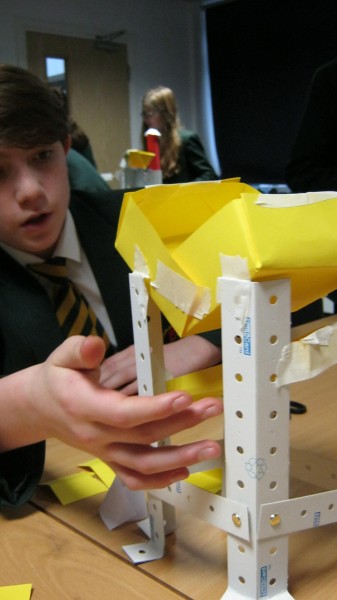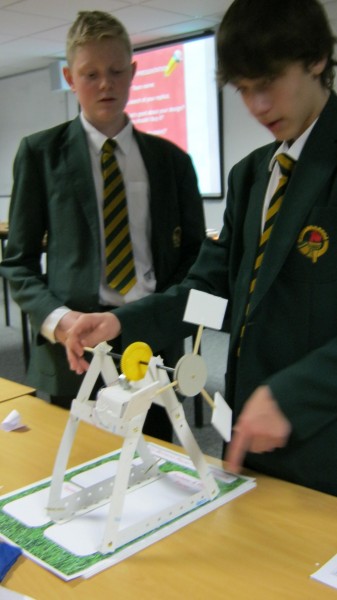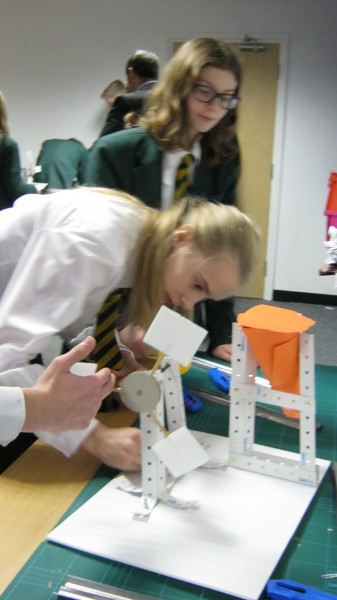 May 2022
| M | T | W | T | F | WE |
| --- | --- | --- | --- | --- | --- |
| | | | | | 1 |
| 2 | 3 | 4 | 5 | 6 | 7 |
| 9 | 10 | 11 | 12 | 13 | 14 |
| 16 | 17 | 18 | 19 | 20 | 21 |
| 23 | 24 | 25 | 26 | 27 | 28 |
| 30 | 31 | | | | |