We are open to Y10/12 students for small group teaching on a rota basis from Monday 22nd June. We remain open to Key Worker and Vulnerable students.
Big Bang Fair: STEM Exhibitions & Workshops
Big Bang Fair
Big Bang Fair - East Midlands STEM Event
On Thursday 27th July, 60 students from year 9 and, for the first time, year 8, traveled to the amazing venue of Derby Arena to experience the East Midlands' biggest event for Science, Technology, Engineering and Maths (STEM).
There were shows, hands on activities and a host of employers and education providers to experience. Food for thought for these students who are considering future career pathways in STEM.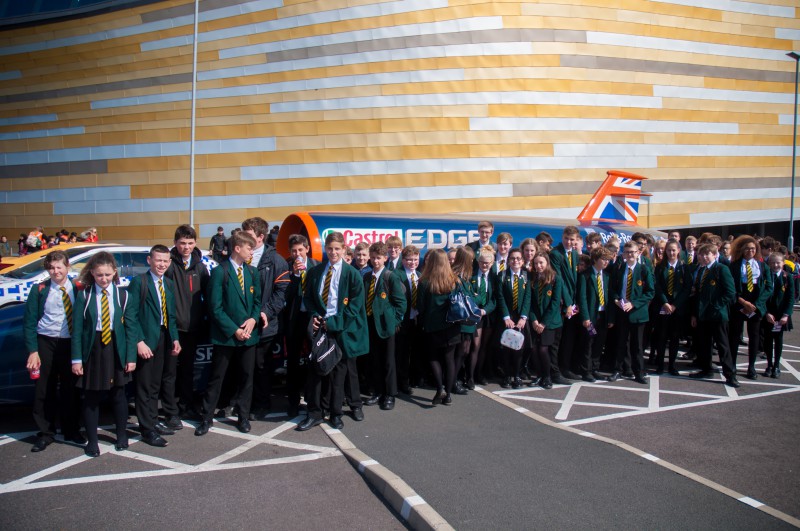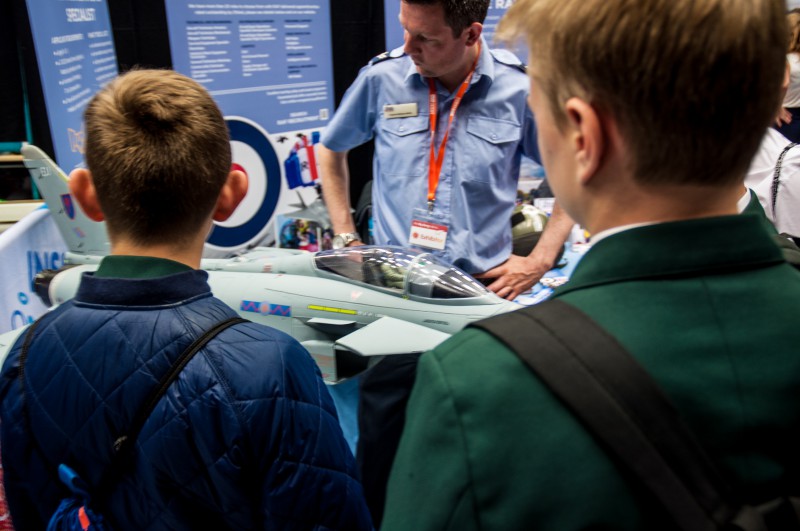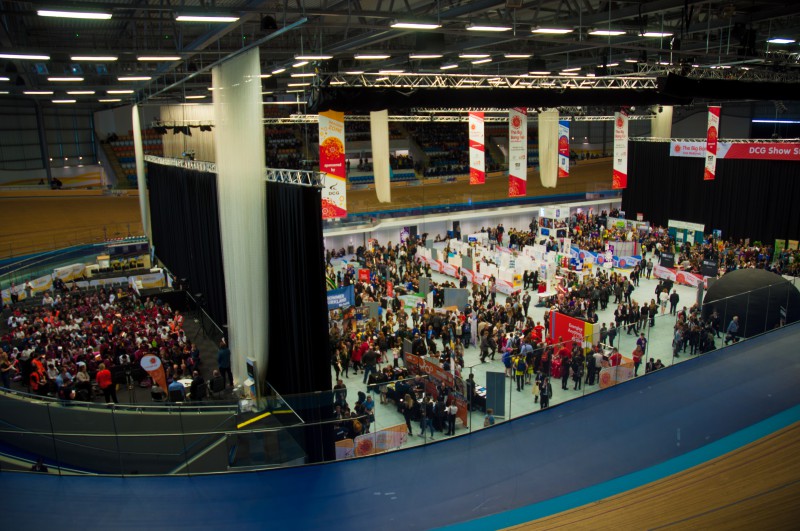 The national Big Bang Fair trip was on Thursday 14th March
60 Year 9 & 10 students once again gotthe chance to take part in some fantastic STEM workshops from some of the countries top STEM companies and organisations.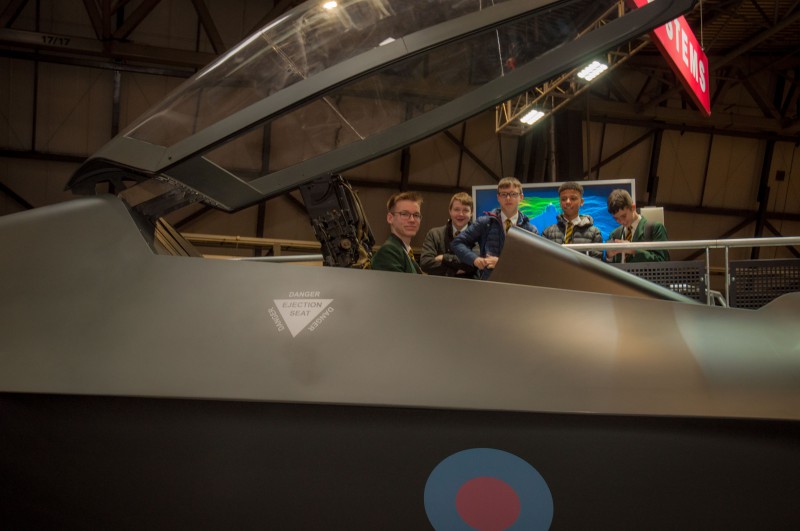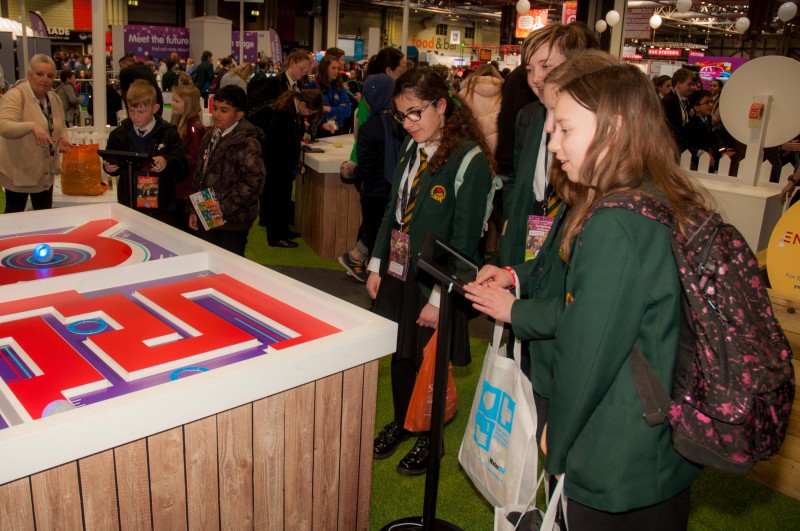 Toot Hill travels to the National Final of the Big Bang Competition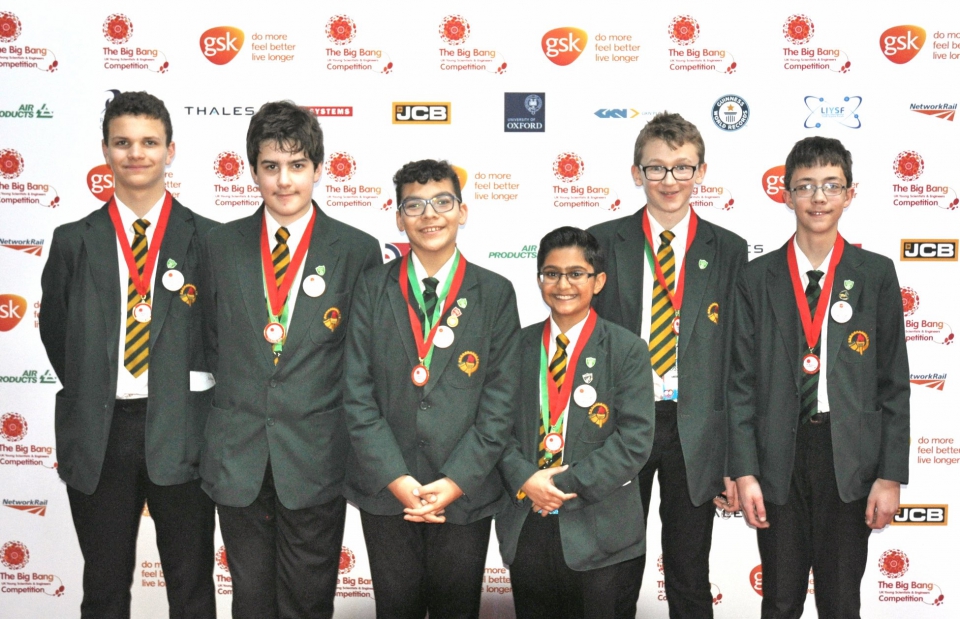 As you may have read about in Ruschliffe Local News, six year 8 and 9 students from Toot Hill's STEM club traveled to Birmingham to exhibit their project at the National Finals of the Big Bang Competition. The Big Bang UK Young Scientists & Engineers Fair is the largest celebration of science, technology, engineering and maths (STEM) for young people in the UK. So it is an honour that the team were invited to exhibit after winning the online regional heats for the East Midlands with their project DERVEx: A Device for Energy Recovery from Vehicle Exhausts.
The judges were very impressed with the project and gave some tremendously positive feedback (particularly given that the entire project took only 5 weeks from concept to completion) and while we didn't come away with the national prize, it was nonetheless a tremendous achievement and rewarding experience.
Heartfelt congratulations go to Tom Middleton, Joe Smith, Joel Bingham, Hasan Raoof, Dave Wood and Reuben Willis who should each take pride in what they achieved and how they conducted themselves at the fair. (pictured left to right)
Of course we wanted more than just the six of them to experience the Fair though, so a busload of sixty year 9 and 10 students also made the trip to see, not only the Toot Hill team exhibit, but the whole show floor full of exciting theatre shows, interactive workshops and exhibits and careers information from STEM professionals.
Thanks go to all 66 students and particularly to the four staff who came along and enjoyed what I'm sure all agree was a tremendously positive experience.
More pictures and information to be updated soon on toothillschool.co.uk/STEM and the whole experience can be followed on twitter @TootHillSTEM.
Look out for more STEM initiatives coming soon.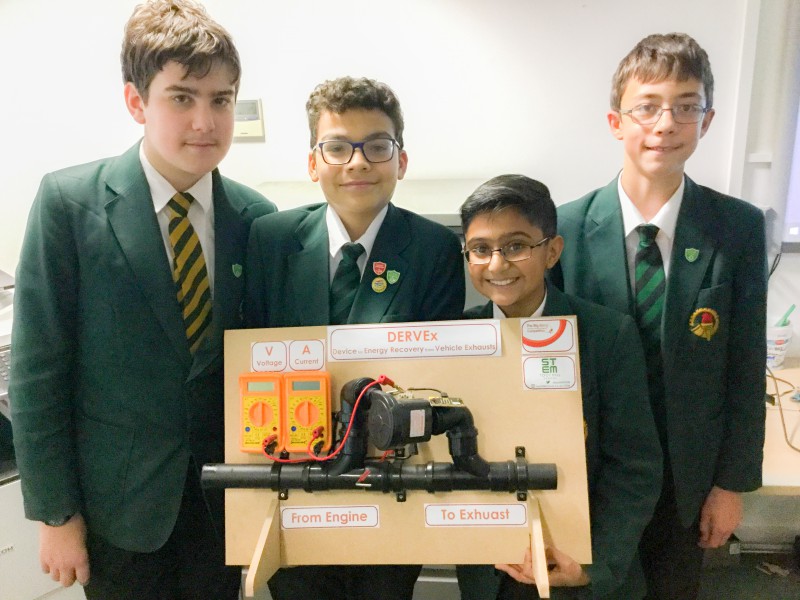 The regional "Big Bang Near Me" Trip in Derby took place on Thursday 29th June
We took a coach load of year 9 and 10 students to the Roundhouse in Derby for the Big Bang Fair near me. A regional exhibition of all things Science, Technology, Engineering and Maths STEM in the East Midlands.
Students not only visited exhibits but watched stage shows and participated in hands on workshops such as the fantastic "Bridge To Schools" activity where the year 10 students built a huge steel suspension bridge and then walked over it!
There was a lot to think about in terms of future careers and the students conducted themselves with maturity and enthusiasm.
More photos to follow soon...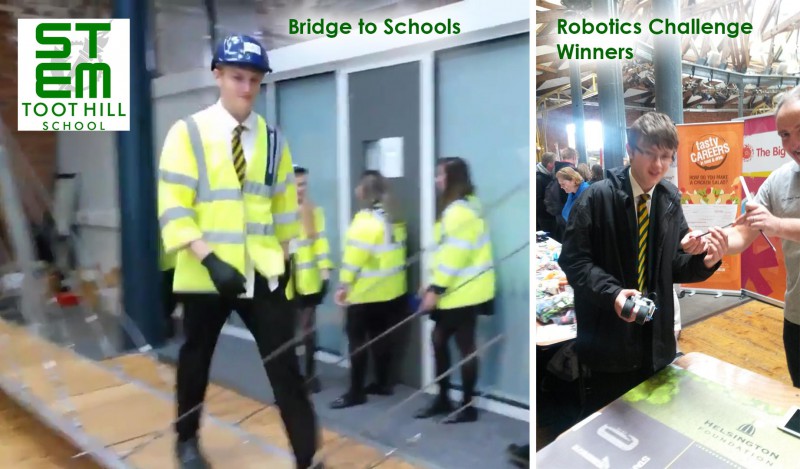 The 2017 Big Bang Fair trip TOOK Place on Wednesday 15th March.

A rewarding STEM experience was had by a coach load of year 9 and 10 students.
REGIONAL "Big Bang -Near Me" STEM trip builds on year 9 STEM success
On 30th June we took a coach load of year 9 pupils to the Derby based "Big Bang Fair Near Me" workshop and exhibition. This was a regional event which proved to be a great chance for students to get hands on with STEM skills in the context of a number of locally based but well established companies.
From handling exotic reptiles through engineering, programming, virtual reality right through to Bricklaying and plumbing skills; all STEM pathways were there to be seen and experienced.
The student response and behavior was fantastic and many of the year 9s involved are keen to become STEM ambassadors as year 10s after the summer to pass on their fantastic STEM knowledge and experience to the year 7 and 8 students.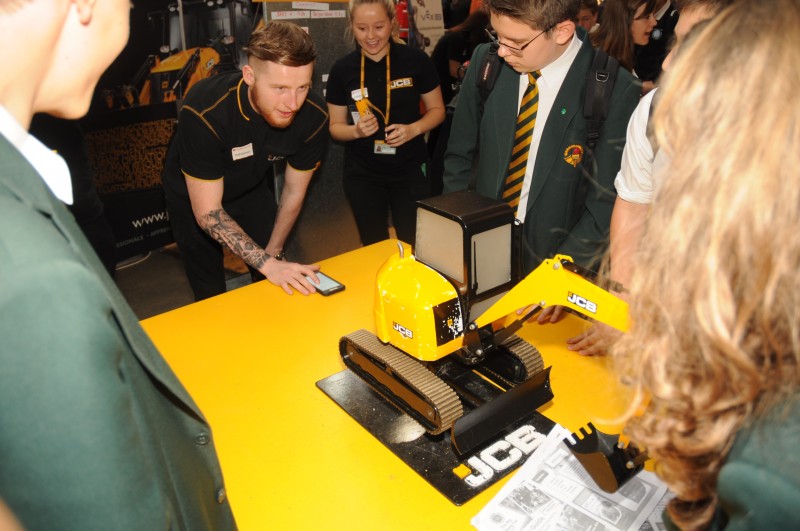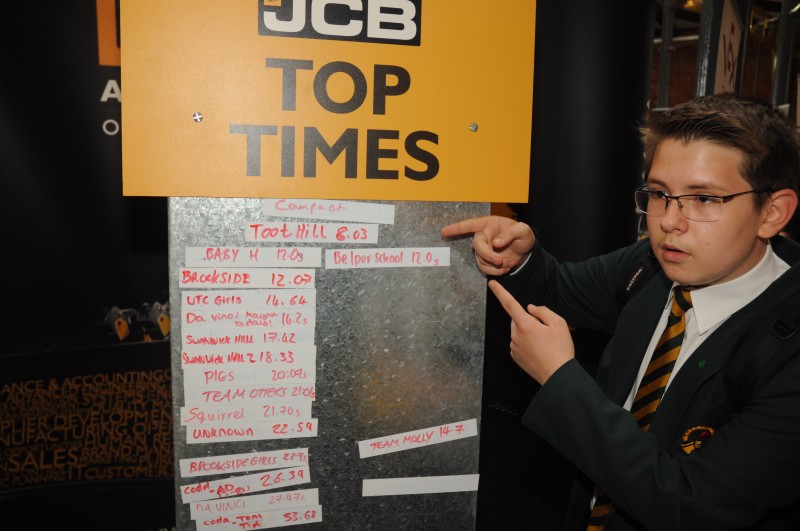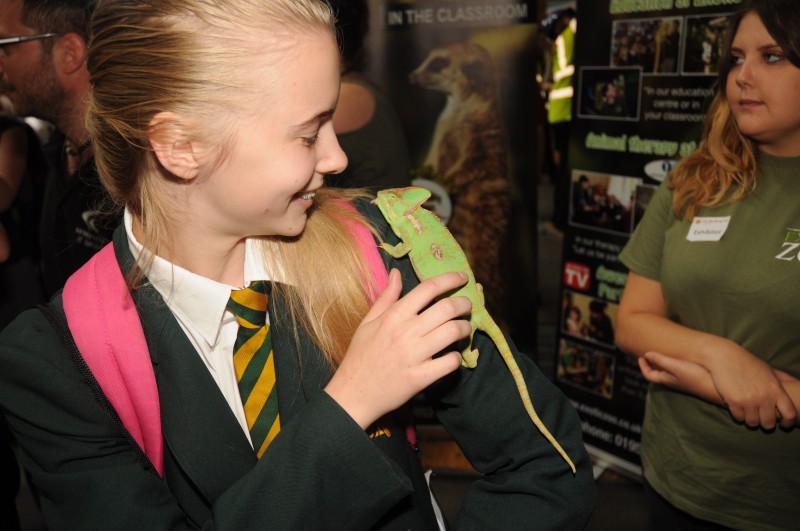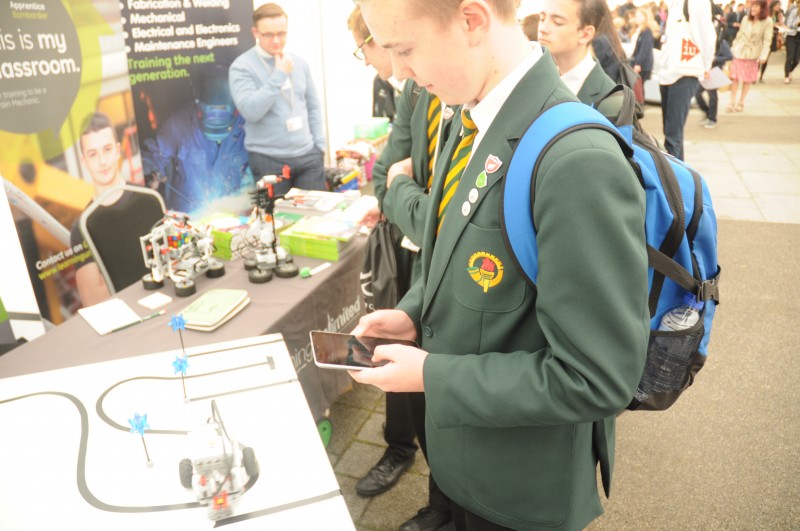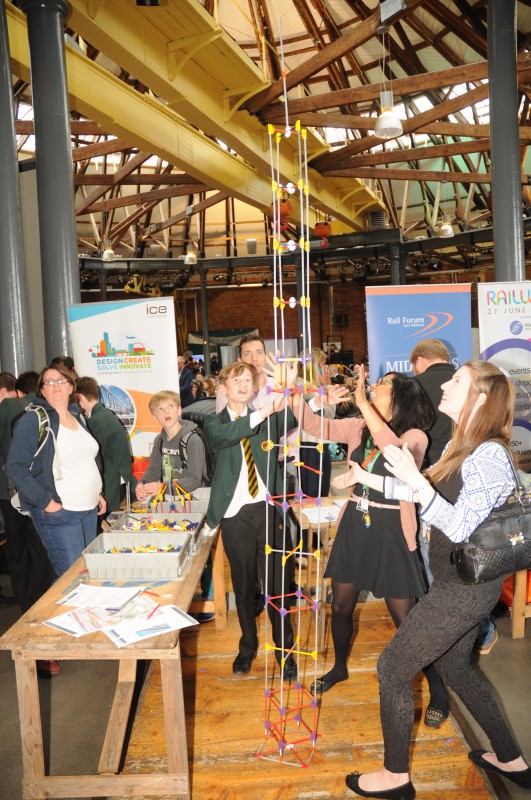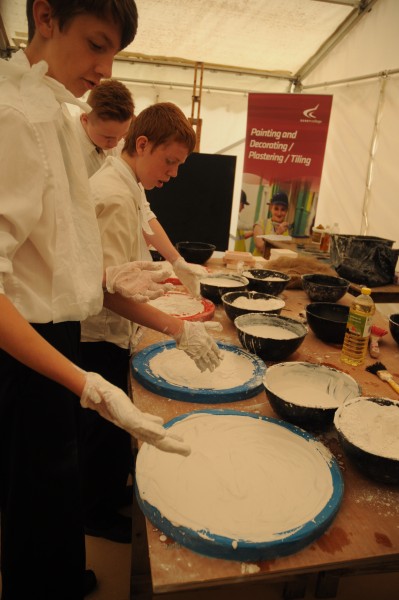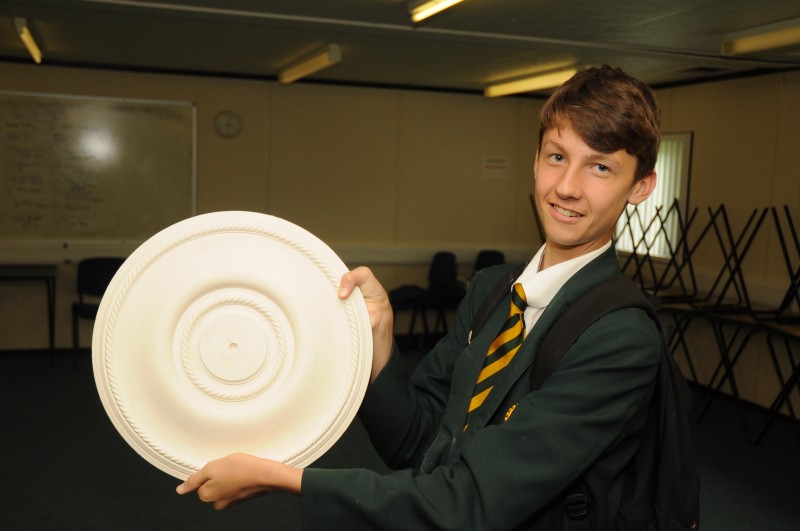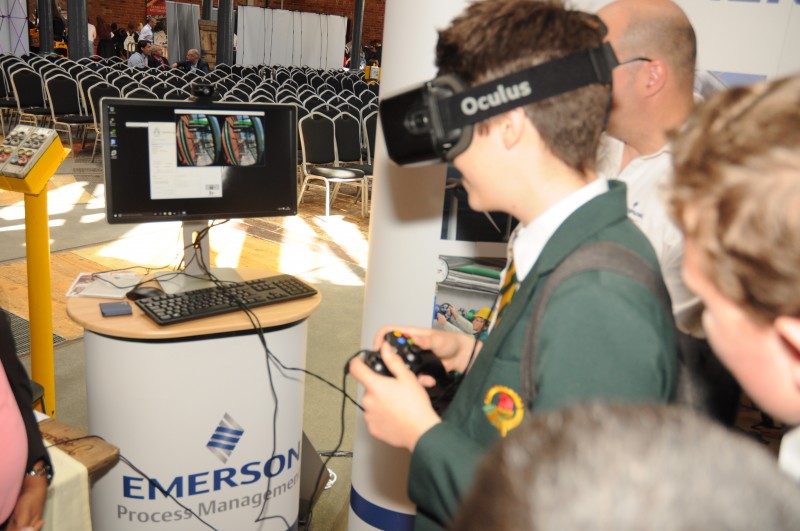 NATIONAL "Big Bang Fair" STEM trip a big success for year 9 and 10 students.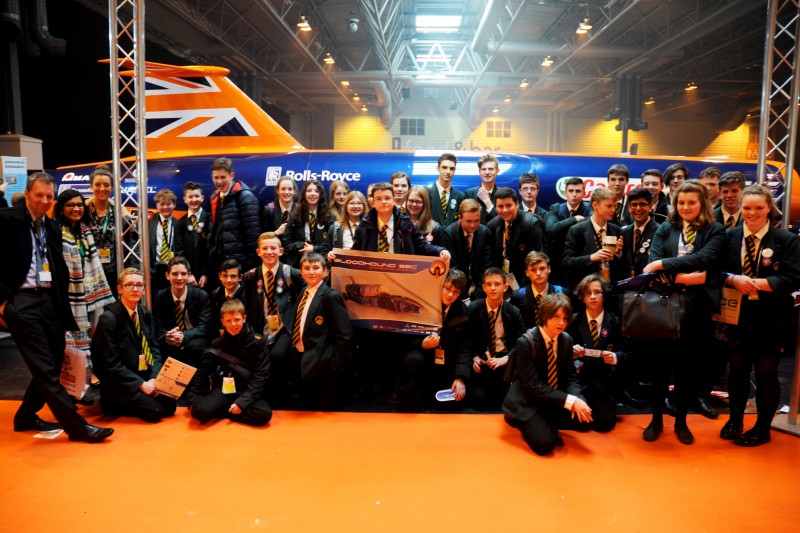 Year 9 and 10 students with an interest in Science, Technology, Engineering and Maths had a fantastic day at the Birmingham NEC to see the huge variety of STEM activities, exhibits and institutions on display.
For details click here: https://www.thebigbangfair.co.uk/
Universities, global companies, STEM organisations and smaller exhibits filled the hall and students were fantastic at finding the exhibits which most interested them and getting some hands on experience as well as speaking to experts. All students approached the event with a mature and positive attitude, represented the school well and gained a lot from the experience.
Many of them have spoken about wanting to take up further STEM opportunities and hopefully it will have sparked some ideas as to what they might like to do for a future career pathway.
July 2020
| M | T | W | T | F | WE |
| --- | --- | --- | --- | --- | --- |
| | | 1 | 2 | 3 | 4 |
| 6 | 7 | 8 | 9 | 10 | 11 |
| 13 | 14 | 15 | 16 | 17 | 18 |
| 20 | 21 | 22 | 23 | 24 | 25 |
| 27 | 28 | 29 | 30 | 31 | |