Latest News
Latest News
Trek to the South Pole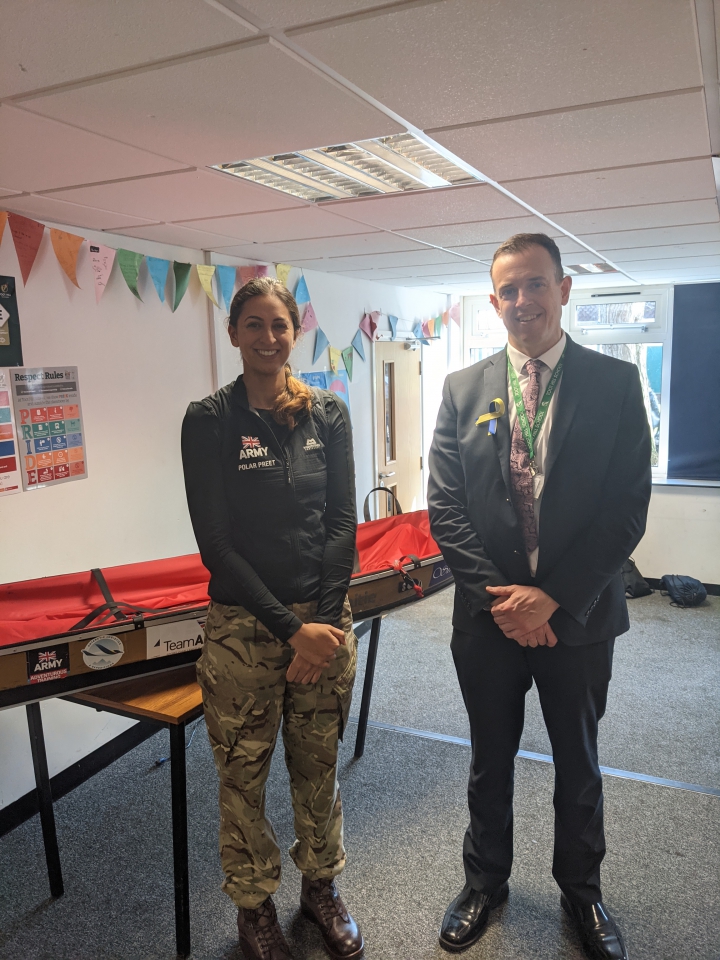 Captain Preet Chandi visited Toot Hill School this week to talk about her solo trek to the South Pole.
Captain Preet spoke about the Courage, determination, Physical & Mental resilience and endurance to takes to make the trek, which students found extremely inspiring. Giving details of her working life and how she managed to find herself at the South Pole, it truely was an inspiration to listen to.
Talking to year 7 students after the event they have said, "It was inspiring and has inspired me to do more things", "she talked about pushing boundaries and not doing what people expect of you"
Students across all year groups asked some inciteful questions and about the trek, how she found it and what pushed her to keep going, one comment that really stuck for some students was about her self-belief, "no one believed in her but she believed in herself and she was able to achieve it". She made some great connections to what students are currently going through, and the pressures that they might face on a daily basis. She encouraged students to reach for their goals and believe in themselves "she said, if she could do it, then everyone else could do it too"
Captain Preet is already planning her next challenge of endurance and we can't wait to hear the inspirational stories that come from that.
June 2022
| M | T | W | T | F | WE |
| --- | --- | --- | --- | --- | --- |
| | | 1 | 2 | 3 | 4 |
| 6 | 7 | 8 | 9 | 10 | 11 |
| 13 | 14 | 15 | 16 | 17 | 18 |
| 20 | 21 | 22 | 23 | 24 | 25 |
| 27 | 28 | 29 | 30 | | |