Latest News
Latest News
Toot Hill Army Cadet Detachment is open again!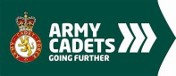 The Toot Hill Army Cadet detachment is up and running again and they are looking for new recruits. You must be aged between 12 years old (and/or in year 8) and up to 18 years old. Boys and Girls are welcome.
Fees: £20 one off joining fee, then 50p per week (Please note; additional fees apply for some activities)
The cadets parade every Tuesday from 18.30 - 20.30 in the Drama Theatre. Drop off and pick up is from the bus park - on the first night please bring your parent / carer
Take part in lots of fun and adventurous activities including:
Fieldcraft/Military exercises – using blank weapons and pyrotechnics
Shooting – using multiple weapon systems
Sports – opportunity to compete at national level
Camps - weekends and 9-day camps all over the UK in military bases
Adventurous training – e.g. kayaking, canoeing, skiing, etc
Duke of Edinburgh (DofE) Award schemes.
Leadership – Progression opportunities, good for your CV's.
Navigation Exercises
Uniform – Given the Queens uniform.
Staff:
Staff Sergeant Gillman (Detachment commander)
In school contact: Mr Tinsley
Feel free to come and see the Toot Hill Army Cadets on a Tuesday evening for more information or go onto the Army Cadet Force website: https://armycadets.com/
August 2022
| M | T | W | T | F | WE |
| --- | --- | --- | --- | --- | --- |
| 1 | 2 | 3 | 4 | 5 | 6 |
| 8 | 9 | 10 | 11 | 12 | 13 |
| 15 | 16 | 17 | 18 | 19 | 20 |
| 22 | 23 | 24 | 25 | 26 | 27 |
| 29 | 30 | 31 | | | |