Latest News
Latest News
Swimming Success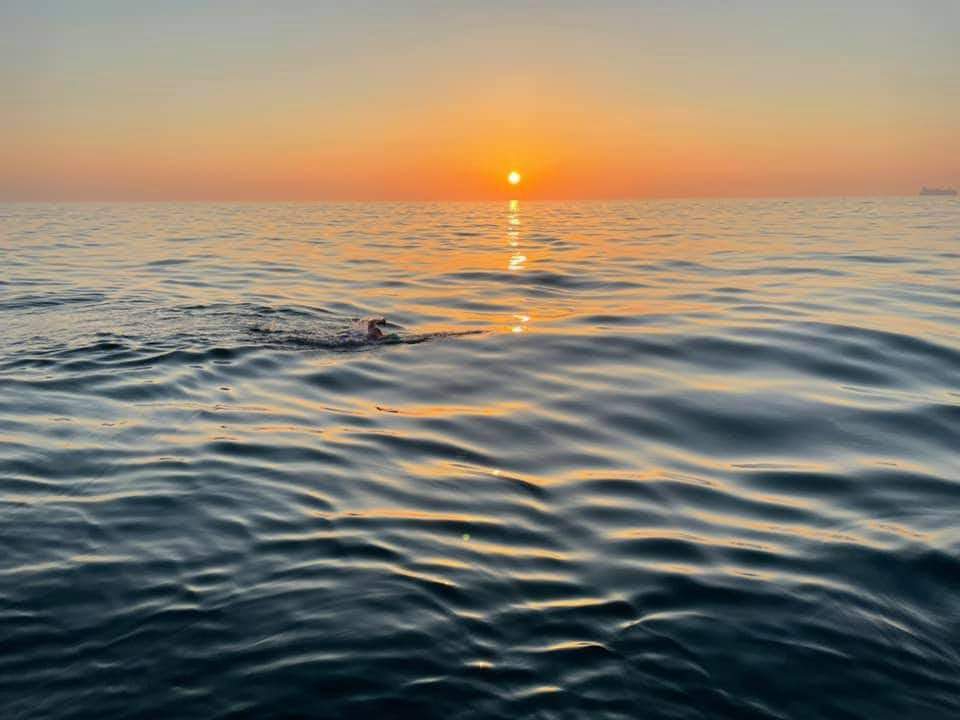 We are incredibly proud of Miss Timmins who completed her swim of the English Channel. It is an amazing achievement to be able to complete the swim with her team and we couldn't be prouder!
"On Saturday 12th June, I got the call to head to Dover to do my team relay channel swim. I and the other four team members (from team 3 of The Channel Belles) were not expecting to depart for Dover until the 14th June but a slot came up earlier and with poor weather forecast later in the week, we knew that if the earlier slot wasn't taken, then we risked not going at all. So, with just 8 hours' notice, I set about madly packing and preparing. After a 4-hour drive, and on only 6 hours sleep the night before, I arrived in Dover at 11pm where I met with my 4 teammates. We boarded the boat shortly after arriving and tried to get our heads around the fact that this was it, we were really doing it! A mixture of nerves and excitement consumed us all and we went very quiet as we left the marina and headed towards the beach. At approximately, 12.25pm, the boat stopped, I put in my ear plugs, pulled down my goggles and in the pitch black, with just a light shining towards the beach, I set off on my swim back to land. Once, I had negotiated the pebbles and got myself upright on Dover beach, the boat claxon sounded, I clicked my watch to start recording (it was 12.35am) and I launched myself back into the water to begin our channel crossing. My first task was to swim back to the boat and then to keep swimming alongside it for 1 hour. Fortunately, the boat was well lit and my only challenge was in making sure I kept far away enough without losing the light that shone on to the water. That first swim was exhilarating and surreal. I still couldn't believe that just 8 hours earlier I was packing a bag and driving to Dover. After the hour, the next swimmer in my team got in to take over and it was my turn to get out.
A couple of hours and changeovers later, it became apparent that the 5th swimmer in our team was not well. Consumed by sea sickness and unable to keep anything down, she made the brave and utterly selfless decision to withdraw from the team so that the 4 of us could have the best chance of completing our swim. We were all devastated for her but determined to push on and so my turn to swim again came around much quicker than expected. My second swim at 4.35am was beautiful as I saw the sun rise to my left and the faces of my teammates on the boat to my right, began to relax.
During my second and third swims, I saw jellyfish floating beneath me, seaweed tapped me on the head as it drifted by and a shoal of flying fish kept my teammates entertained. The huge tankers and ferries populated the horizon as I did my best to keep my head down and swim as hard as I could. In my fourth swim, I gave it my all, as I could see the French coastline and it seemed so close, but unbeknown to me, we were fighting the tide and despite my very best efforts, I did not move as far as I had hoped. Then the tide turned, and swimmer number 3 started to move towards land, and at 3.30pm she stepped out of the water and on to the steps at Wissant. 14 hours and 55 minutes after our swim began. We were absolutely thrilled, we had done it!
Two and a half hours later, we were back in Dover and greeted by our teammates from Team 2 of The Channel Belles. We couldn't have asked for a better experience and welcome home, it was amazing.
And now, I am training to swim Lake Ullswater end to end in July. It's 7 miles, non-stop, so that will be about 5 hours of swimming."
You can still sponsor Miss Timmins for her swim: https://www.justgiving.com/crowdfunding/toothillhub
May 2022
| M | T | W | T | F | WE |
| --- | --- | --- | --- | --- | --- |
| | | | | | 1 |
| 2 | 3 | 4 | 5 | 6 | 7 |
| 9 | 10 | 11 | 12 | 13 | 14 |
| 16 | 17 | 18 | 19 | 20 | 21 |
| 23 | 24 | 25 | 26 | 27 | 28 |
| 30 | 31 | | | | |