Latest News
Latest News
New BookTrust Challenge - September 2020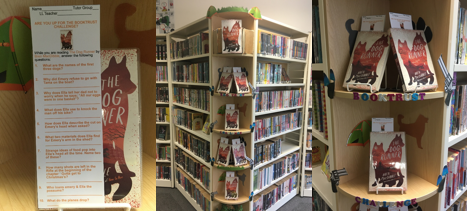 BookTrust Challenge is back!
This is an opportunity for students to earn themselves 25 credit points and a prize. Are you ready to take the challenge? All you have to do is read the book and answer the ten questions...it's as easy as that! The first six readers to complete the challenge will get an additional prize!
All year groups can take part in the Booktrust Challenge! If you want to borrow the book and you are in Year 8-11 just email cmarris@toothillschool.co.uk to reserve a copy.
The Dog Runner by Bren Macdibble
Ella and her brother Emery are alone in a city that's starving to death. If they are going to survive, they must get away, upcountry, to find Emery's mum. But how can two kids travel such big distances across a dry, barren and dangerous landscape? Well, when you've got a few big doggos, the answer is you go mushing. When Emery is injured, Elle finds herself suddenly responsible for safely navigating the wheeled dog-sled through rough terrain, and even rougher encounters with desperate people.
October 2020
| M | T | W | T | F | WE |
| --- | --- | --- | --- | --- | --- |
| | | | 1 | 2 | 3 |
| 5 | 6 | 7 | 8 | 9 | 10 |
| 12 | 13 | 14 | 15 | 16 | 17 |
| 19 | 20 | 21 | 22 | 23 | 24 |
| 26 | 27 | 28 | 29 | 30 | 31 |