Latest News
Latest News
New BookTrust Challenge - 2020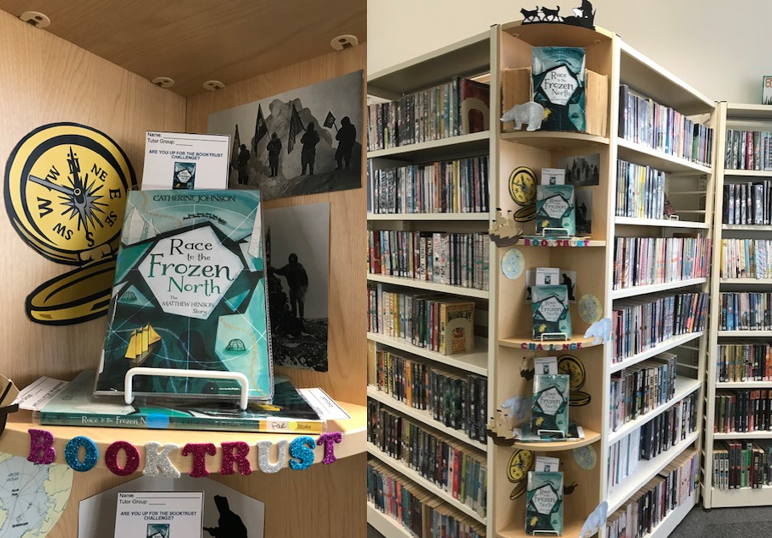 BookTrust Challenge is back!
This is an opportunity for students to earn themselves 25 credit points and a prize. Are you ready to take the challenge? All you have to do is read the book and answer the ten questions...it's as easy as that! The first six readers to complete the challenge will get an additional prize!
Race to the Frozen North: The Matthew Henderson Story by Catherine Johnson
When orphan Matthew Henson ran away from his violent stepmother to find a new life in the big city, no one could have predicted that he would become the first man to reach the North Pole. A little luck and a lot of hard work led to a life of adventure on the high seas and in the Arctic, but back home in America his achievements were ignored due to the colour of his skin.
Race to the Frozen North tells his remarkable true story.
September 2020
| M | T | W | T | F | WE |
| --- | --- | --- | --- | --- | --- |
| | 1 | 2 | 3 | 4 | 5 |
| 7 | 8 | 9 | 10 | 11 | 12 |
| 14 | 15 | 16 | 17 | 18 | 19 |
| 21 | 22 | 23 | 24 | 25 | 26 |
| 28 | 29 | 30 | | | |