Latest News
Latest News
NEW - BookTrust Challenge 2019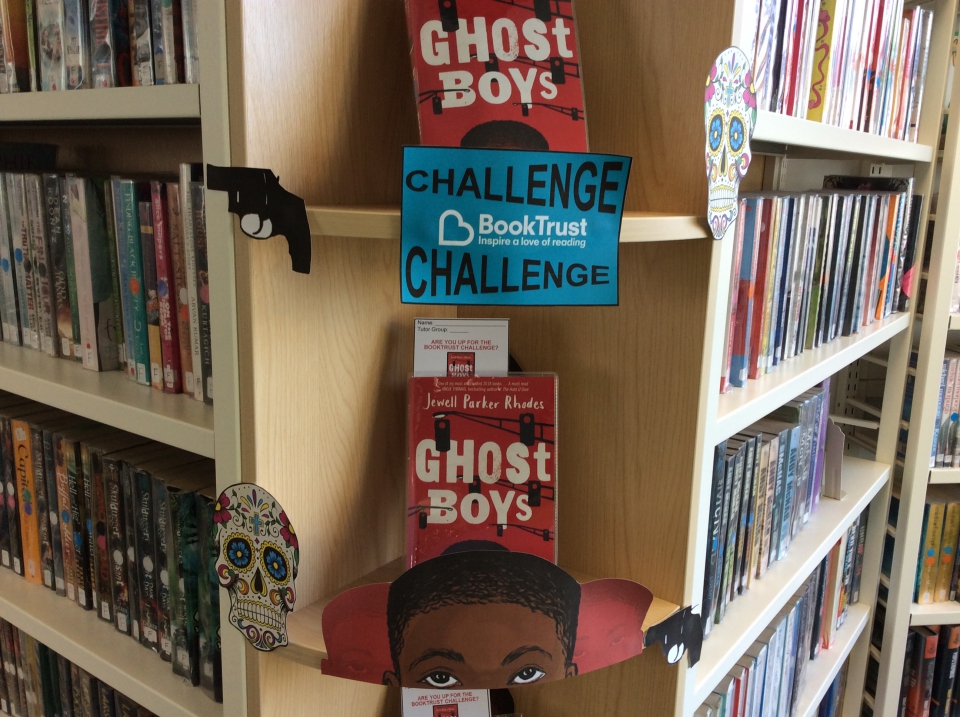 BookTrust Challenge is back!
This is an opportunity for students to earn themselves 25 credit points and a prize. Are you ready to take the challenge? All you have to do is read the book and answer the ten questions...it's as easy as that!
Ghost Boys by Jewell Parker Rhodes
A heartbreaking and powerful story about a black boy killed by a white police officer, drawing connections with real-life history, from award-winning author Jewell Parker Rhodes.
ALIVE
Twelve-year-old Jerome doesn't get into trouble. He goes to school. He does his homework. He takes care of his little sister.
Then Jerome is shot by a police officer who mistakes his toy gun for a real threat.
DEAD
As a ghost, watching his family trying to cope with his death, Jerome begins to notice other ghost boys.
Each boy has a story and they all have something in common...
Bit by bit, Jerome begins to understand what really happened - not just to him, but to all of the ghost boys.
A poignant and gripping story about how children and families face the complexities of race in today's world.
July 2019
| M | T | W | T | F | WE |
| --- | --- | --- | --- | --- | --- |
| 1 | 2 | 3 | 4 | 5 | 6 |
| 8 | 9 | 10 | 11 | 12 | 13 |
| 15 | 16 | 17 | 18 | 19 | 20 |
| 22 | 23 | 24 | 25 | 26 | 27 |
| 29 | 30 | 31 | | | |