Latest News
Latest News
Learning Lounge Awards Evening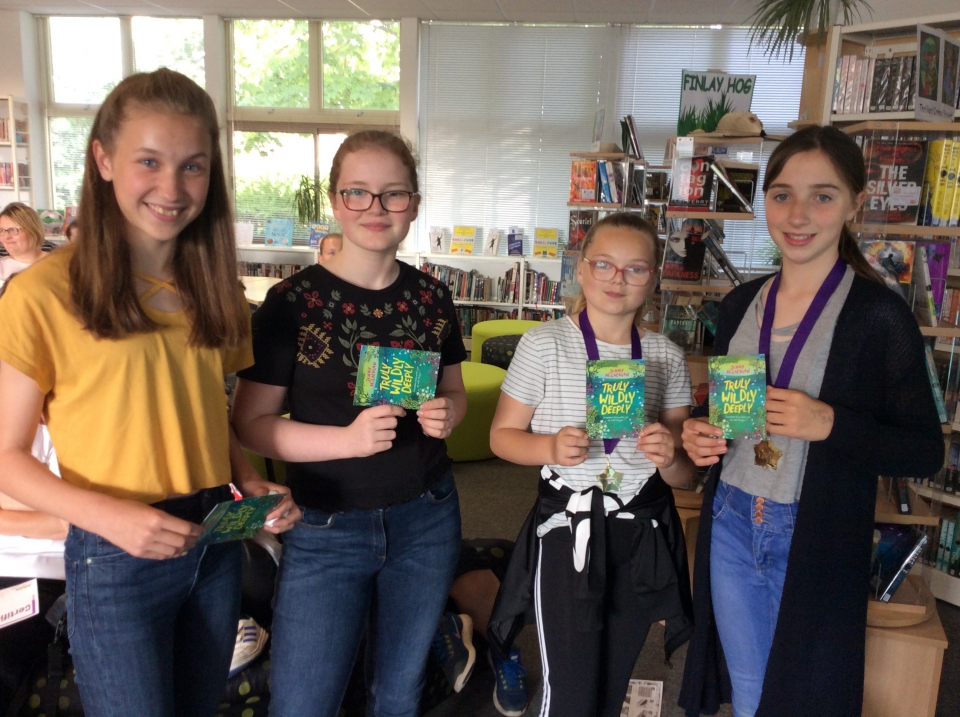 Our students at Toot Hill School are wonderful. In recognition of this the Learning Lounge presented its own awards evening to celebrate acheivements in reading, quizzing and more. The Learning Lounge is more than just a library and thus we wanted to celebrate acheivements which happen in all areas of what we do. The evening was a huge success and our winners were gifted with a medal/trophy and a certificate.
Our attendees were then able to help themselves to some cake and nibbles. We had so many awards to give out, so without futher ado our list of magnificent winners can be seen below:
Student Librarian of the year 2018: Chloe Terzza 8.5
Most improved reader (Year 7/Year 8): Finaly Watts 7.10, Paige Owen-Jones 7.9, William Woodward 7.12, Evie De-Rosa 8.12, Alicia Buckland 8.10, Dylan Singleton 8.14 and Megan Scarbro 8.11.
Most quizzes completed: Ewan Lythgoe 9.13 and Hannah Saxton 7.8
Most books borrowed: Year 7 - Maisie Pollard 7.9, Year 8 - Daisy Elms 8.6
Reading Relay 1st: Eva Kopinska 7.10 and Genevieve Edwards 7.10
Most Booktrust/teacher feature challenges completed: KS4- Frankie Berry 9.12, KS3- Oriana Carr 8.5, Ellie Parkes 8.11, Maisie Pollard 7.9
Chess champion: KS4- Joseph Smith, KS3- Kester Allan
Best debater: Grace Quinn 8.11
Best short story: Asleigh-Jessica Martin 9.2
Most 'Issue' quizzes completed: Genevieve Edwards 7.10 and Maisie Pollard 7.9
Reading Classics participation: Joel Bingham 8.3 and Olivia Whitelaw 7.1
We are so proud of all our students and it was a beautiful end to the year. We hope they continue to excel and most importantly read!
April 2019
| M | T | W | T | F | WE |
| --- | --- | --- | --- | --- | --- |
| 1 | 2 | 3 | 4 | 5 | 6 |
| 8 | 9 | 10 | 11 | 12 | 13 |
| 15 | 16 | 17 | 18 | 19 | 20 |
| 22 | 23 | 24 | 25 | 26 | 27 |
| 29 | 30 | | | | |