Latest News
Latest News
Zoella Book Club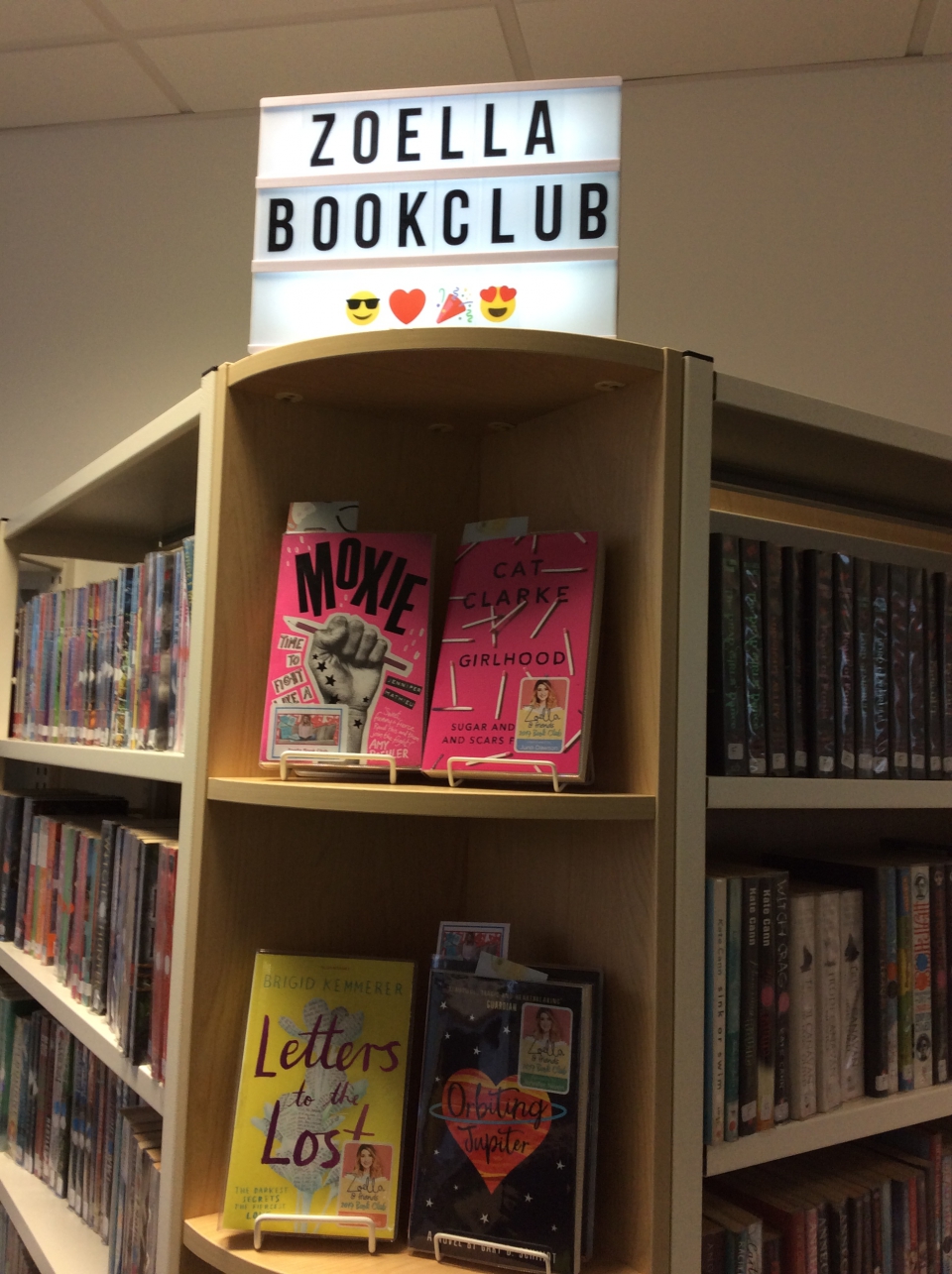 In conjunction, with our author of the month we are adding a bit more Zoellla to the Learning Lounge. Last year Zoella and her friends read and reviewed some of the best YA books of 2017.
We want you to get involved and join her book club! We have some amazing books from Cat Clarke's 'Girlhood' to Adam Silvera 'History is all you left me'. Zoella's book club includes books which are truly romantic, tear jerking and thrilling.
There's something for everyone. So reserve a copy today!
Make reading your New Years resolution.
Spotlight Books:
'Girlhood' by Cat Clarke
Harper has tried to forget the past and fit in at expensive boarding school Duncraggan Academy. Her new group of friends are tight; the kind of girls who Harper knows have her back. But Harper can't escape the guilt of her twin sister's Jenna's death, and her own part in it - and she knows noone else will ever really understand.
'History is all you left me' by Adam Silvera
You're still alive in alternate universes, Theo, but I live in the real world where this morning you're having an open casket funeral. I know you're out there, listening. And you should know I'm really pissed because you swore you would never die and yet here we are. It hurts even more because this isn't the first promise you've broken.

'After the fire' by Will Hill
Father John controls everything inside The Fence. And Father John likes rules. Especially about never talking to Outsiders. Because Father John knows the truth. He knows what is right, and what is wrong. He knows what is coming. Moonbeam is starting to doubt, though. She's starting to see the lies behind Father John's words. She wants him to be found out.

December 2018
| M | T | W | T | F | WE |
| --- | --- | --- | --- | --- | --- |
| | | | | | 1 |
| 3 | 4 | 5 | 6 | 7 | 8 |
| 10 | 11 | 12 | 13 | 14 | 15 |
| 17 | 18 | 19 | 20 | 21 | 22 |
| 24 | 25 | 26 | 27 | 28 | 29 |
| 31 | | | | | |