Latest News
Latest News
New January Display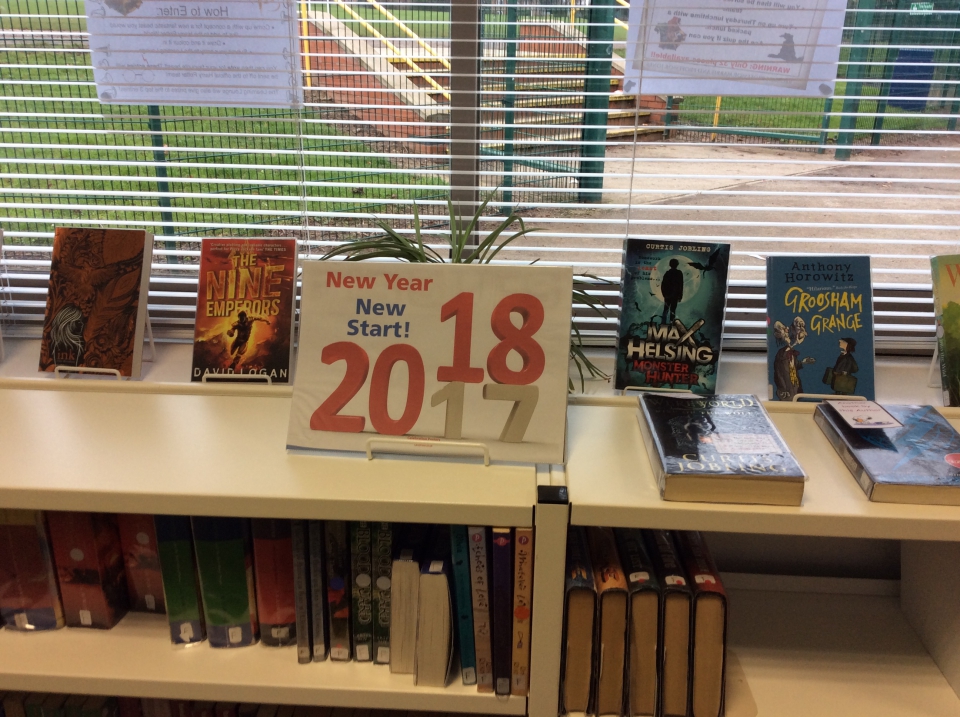 Why not make your new years resolution about reading? Set yourself a target reading goal and try and beat it? If you are looking for brand new and exciting books to read this year we have just the selection.
Choose from a range of books from time traveling adventures such as Invictus and The Last Beginning to comic book comedy with Scott Pilgrim.
We also have stories featuring all new dystopian worlds like Ink and brand new spine tingling thrillers like Nowhere Boys and the Ice Twins.
There's something for everyone! So why not try and read a little more this year starting off with a brand new January book from the Learning Lounge!
Spotlight Books:
Nowhere Boys by Elise McCredie
When a school excursion goes wrong, four mismatched teenage boys spend a terrifying night caught in the bush, sheltering from a violent storm. The next day they find their way home, only to discover something strange and terrible has happened: the world has been reconfigured as if they were never born.
Ink by Alice Broadway
There are no secrets in Saintstone.
From the second you're born, every achievement, every failing, every significant moment are all immortalized on your skin. There are honorable marks that let people know you're trustworthy. And shameful tattoos that announce you as a traitor. ​
Invictus by Ryan Graudin​
Farway Gaius McCarthy was born outside of time. The son of a time traveler from 2354 AD and a gladiator living in ancient Rome, Far's very existence defies the laws of nature. All he's ever wanted was to explore history for himself, but after failing his entrance exam into the government program, Far will have to settle for a position on the black market-captaining a time-traveling crew to steal valuables from the past.
December 2018
| M | T | W | T | F | WE |
| --- | --- | --- | --- | --- | --- |
| | | | | | 1 |
| 3 | 4 | 5 | 6 | 7 | 8 |
| 10 | 11 | 12 | 13 | 14 | 15 |
| 17 | 18 | 19 | 20 | 21 | 22 |
| 24 | 25 | 26 | 27 | 28 | 29 |
| 31 | | | | | |