Latest News
Latest News
Star Wars Movie Night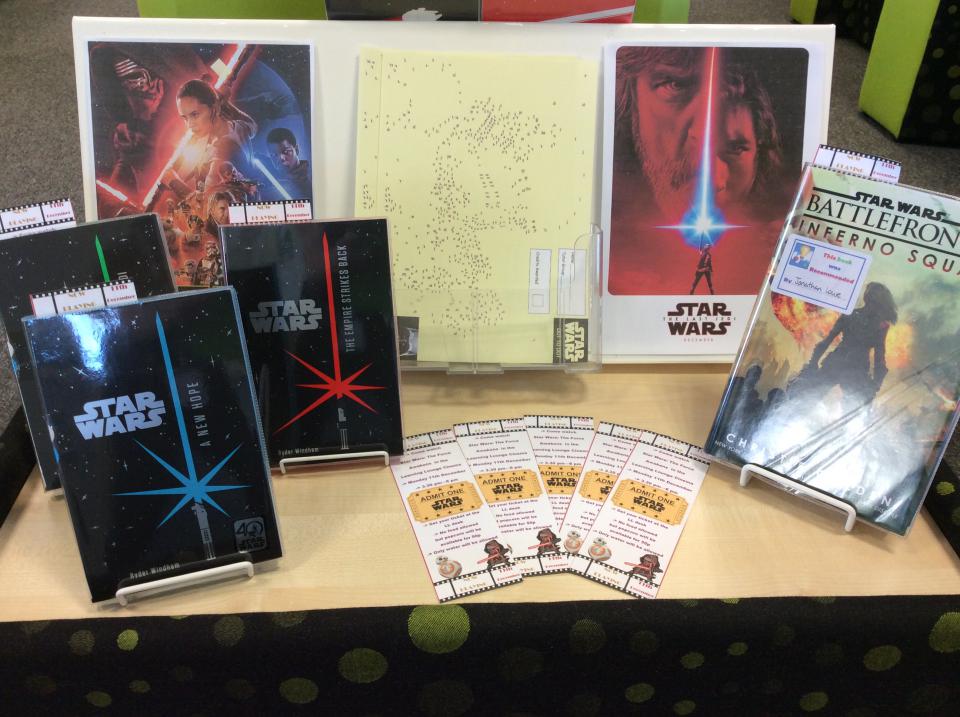 To celebrate the new Star Wars film, Star Wars: The Last Jedi, the Learning Lounge has gone Star Wars mad!
We have loads of brand new books available. We have the new Star Wars Battlefront 2 book and more. We have books based on the films: Return of the Jedi, A New Hope, The Empire Strikes Back and Star Wars stories such as a Han Solo adventure. If you LOVE Star Wars as much as we do, then there are loads of books to read this Christmas.
We also have an amazing Star Wars themed dot-to-dot for you to try. Warning: It's not for the faint hearted with a whopping 730 dots to connect!
The Learning Lounge is also hosting another movie night. On Monday the 11th of December we will be showing Star Wars: The Force Awakens after school. It will be showing from 3.30-6pm. You will only be able to bring water into the Learning Lounge cinema. HOWEVER, we will be selling bags of freshly popped popcorn for 50p.We only have 23 seats available so come get your free ticket today from the Learning Lounge desk.
October 2018
| M | T | W | T | F | WE |
| --- | --- | --- | --- | --- | --- |
| 1 | 2 | 3 | 4 | 5 | 6 |
| 8 | 9 | 10 | 11 | 12 | 13 |
| 15 | 16 | 17 | 18 | 19 | 20 |
| 22 | 23 | 24 | 25 | 26 | 27 |
| 29 | 30 | 31 | | | |