Latest News
Latest News
Emma Pass visits the Learning Lounge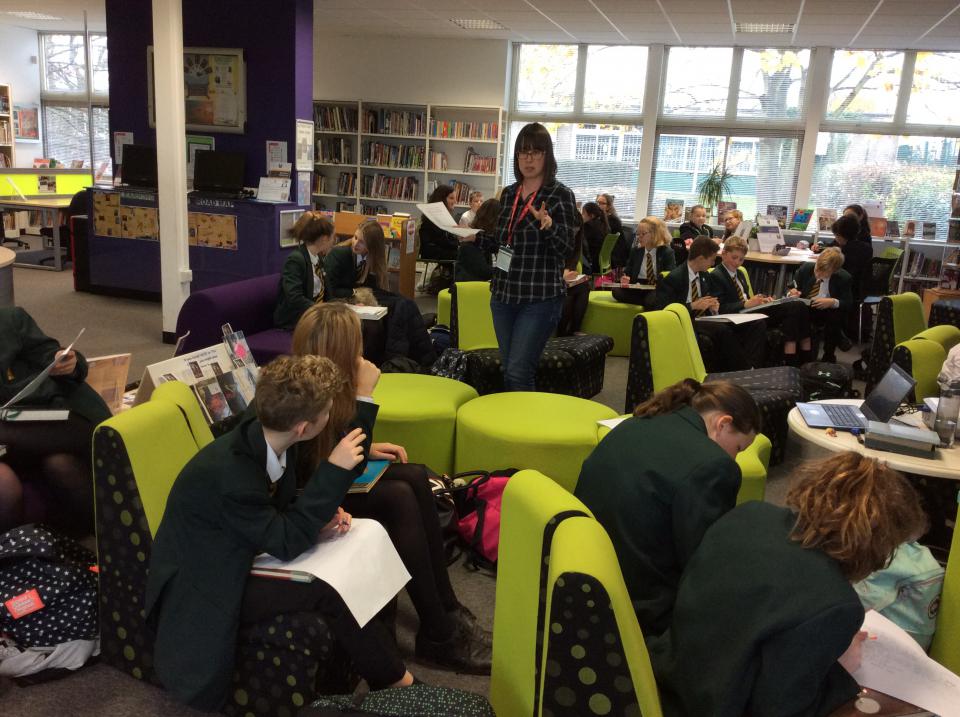 Today we were lucky to have local author Emma Pass visit the Learning Lounge. Emma published two Young Adult books Acid and The Fearless. Both books feature Dystopian worlds. Our lucky students were taken through a writing workshop where they were able to invent new worlds. We had vampire unicorns, a world without wifi and many evil secret organisations.
We were also incredibly lucky to have students from Newark Academy visit us and join in the workshop.
Emma was then available to sign books and answer all the students' questions!
The event was a huge success and I think all our students learnt something new today. Instead of just thinking of an idea they had to put it under a microscope and truly think what would my Dystopian world look like.
Thanks to Emma Pass and all our lovely students who were involved!
October 2018
| M | T | W | T | F | WE |
| --- | --- | --- | --- | --- | --- |
| 1 | 2 | 3 | 4 | 5 | 6 |
| 8 | 9 | 10 | 11 | 12 | 13 |
| 15 | 16 | 17 | 18 | 19 | 20 |
| 22 | 23 | 24 | 25 | 26 | 27 |
| 29 | 30 | 31 | | | |