Latest News
Latest News
Booksquerade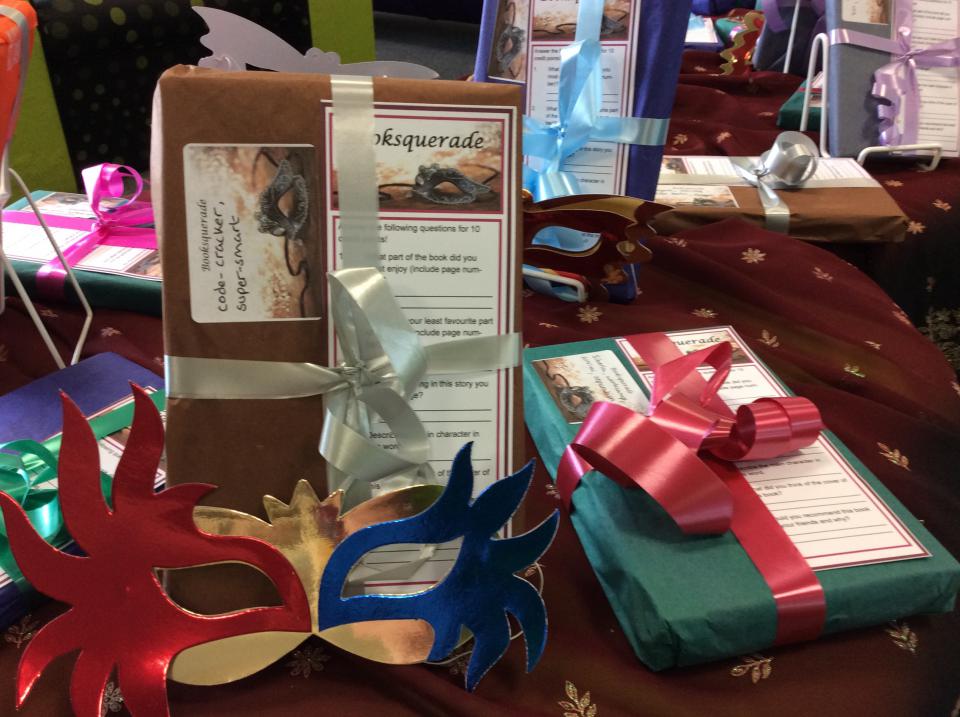 Some of our books have been invited to a Booksquerade ball. Each book has had to hide itself way. But don't worry we have added some important key words to our masked books to help you choose your next amazing read. If you don't know what to read next or want to try something new you might want to visit the Booksquerade and pick up a masked book!
If you pick up one of our masked books you will get your own bookmark filled with fun questions. If you answer these you will gain 10 credit points. Also you will be able to invite another book to the masked ball! This way you can share your favourite reads with the rest of the school. So come visit the Learning Lounge this September as you are all invited to the Booksquerade.
What is a Booksquerade?
A masquerade ball is a party, dance, or other festive gathering of persons wearing masks and other disguises, and often elegant, historical, or fantastic costumes. If books attend a masquerade its called a Booksquerade! (The Learning Lounge may have made this word up)
July 2018
| M | T | W | T | F | WE |
| --- | --- | --- | --- | --- | --- |
| | | | | | 1 |
| 2 | 3 | 4 | 5 | 6 | 7 |
| 9 | 10 | 11 | 12 | 13 | 14 |
| 16 | 17 | 18 | 19 | 20 | 21 |
| 23 | 24 | 25 | 26 | 27 | 28 |
| 30 | 31 | | | | |