Latest News
Latest News
New September Display (2017)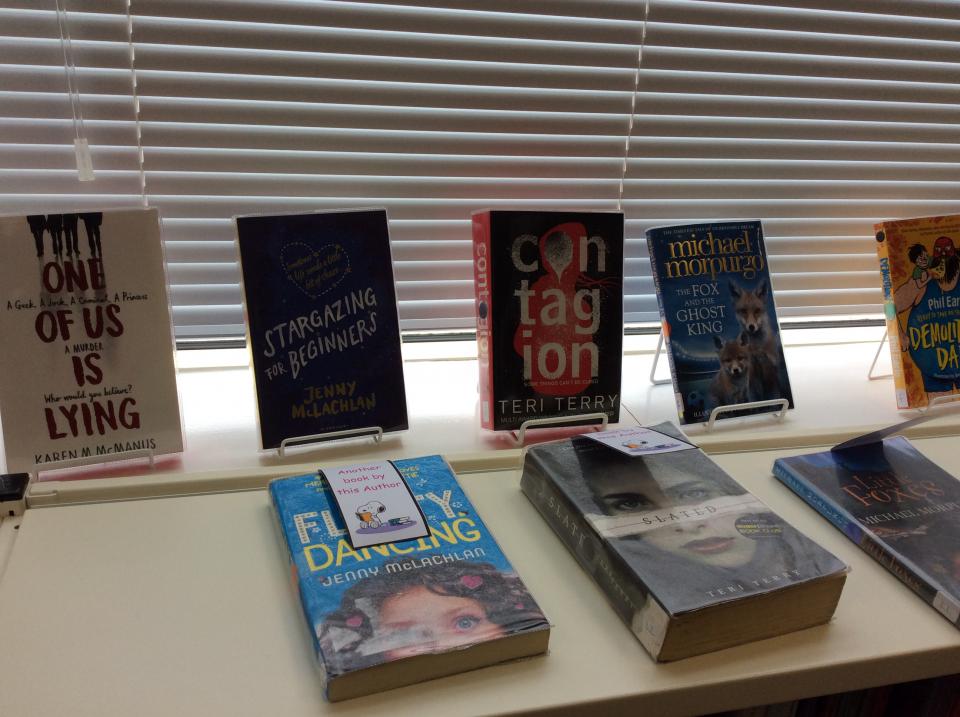 Our new September Display is ready! We have loads of new books ready for you to reserve.
During this month make sure you visit the Learning Lounge as we have new books available! Many of which are sequels to some of our current books. From Kass Morgan's 'The 100, Homecoming' to Sarah J Maas's 'A Court of Wings and Ruin'. We also have lots of brand new titles like Karen McManus's 'One of us is lying' and Teri Terry's 'Contagion'.
So reserve a back to school book today!
Spotlight Books:
'Contagion' By Teri Terry
Callie is missing. Her brother Kai is losing hope of ever seeing her again. Then he meets Shay, a girl who saw Callie the day she disappeared, and his hope is reignited. Their search leads them to the heart of a terrifying epidemic that is raging through the country.
Can Kai and Shay escape death and find Callie?​
'One of us is lying' by Karen McManus

Pay close attention and you might solve this.On Monday afternoon, five students at Bayview High walk into detention. Bronwyn, the brain, is Yale-bound and never breaks a rule. Addy, the beauty, is the picture-perfect homecoming princess. Nate, the criminal, is already on probation for dealing. Cooper, the athlete, is the all-star baseball pitcher. And Simon, the outcast, is the creator of Bayview High's notorious gossip app.
Only, Simon never makes it out of that classroom.​
July 2018
| M | T | W | T | F | WE |
| --- | --- | --- | --- | --- | --- |
| | | | | | 1 |
| 2 | 3 | 4 | 5 | 6 | 7 |
| 9 | 10 | 11 | 12 | 13 | 14 |
| 16 | 17 | 18 | 19 | 20 | 21 |
| 23 | 24 | 25 | 26 | 27 | 28 |
| 30 | 31 | | | | |