Latest News
Latest News
Waterstones Trip July 2017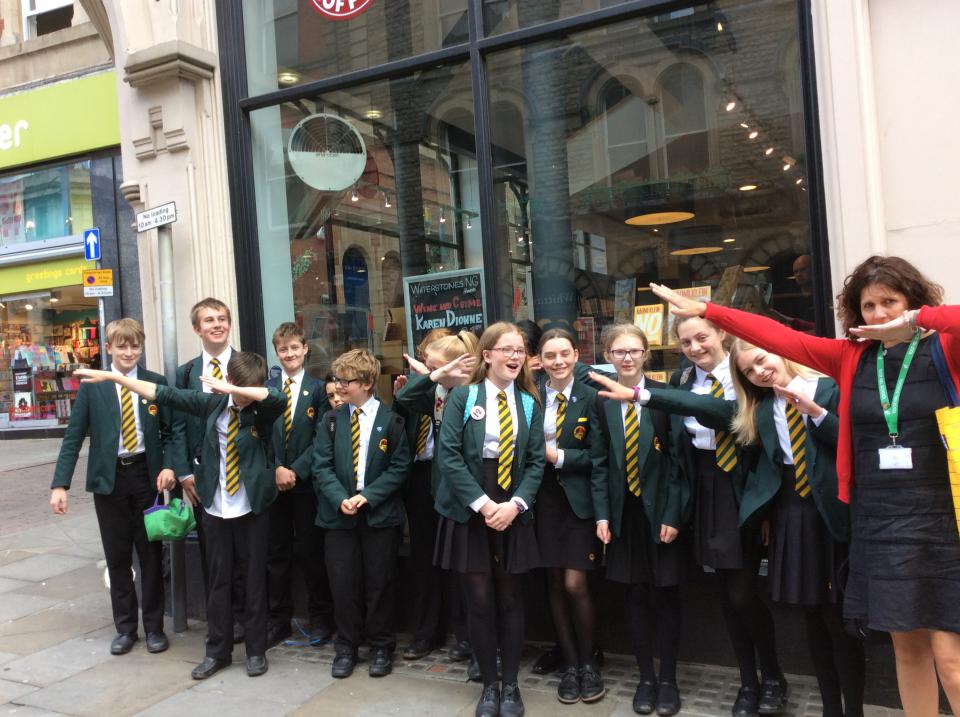 Our lovely fourteen students selected to go on the Waterstones trip had a great afternoon. They each got to select one book which the Learning Lounge then also bought to place in our library. We are super proud of how these students represented Toot Hill yesterday and we loved their enthusiasm for all the brand new books which were available.
Here are some of the books our students picked:
The Dolls:
When 17-year-old Eveny returns to the tiny Louisiana town where she was born, she discovers she is the powerful missing link in a trio of voodoo queens who have everyone under their spell. But they need her help. Because darkness is descending on Carrefour and even the Dolls' combined powers may not be enough to stop the killer in their midst.
The Little Prince:
A pilot stranded in the desert awakes one morning to see the most extraordinary little fellow standing before him. "Please," asks the stranger, "draw me a sheep."

And the pilot realises that when life's events are too difficult to understand, there is no choice but to succumb to their mysteries. He pulls out a pencil and paper . . . and thus begins this wise and enchanting fable.
Dare to Fall:
MacKenzie Rivers seems like she has it all figured out. She has great friends, she s doing well in school and her handsome ex-boyfriend is desperate to win her back. But something is missing from her life in Windsor, Colorado. And as much as she hates to admit it, that something might be Jaden Hunter. Tall, blond and athletic, a year ago Kenzie was falling fast for him and his crooked smile.
June 2018
| M | T | W | T | F | WE |
| --- | --- | --- | --- | --- | --- |
| | | | | 1 | 2 |
| 4 | 5 | 6 | 7 | 8 | 9 |
| 11 | 12 | 13 | 14 | 15 | 16 |
| 18 | 19 | 20 | 21 | 22 | 23 |
| 25 | 26 | 27 | 28 | 29 | 30 |