Latest News
News
High School Musical 2019 - An Amazing Success!!!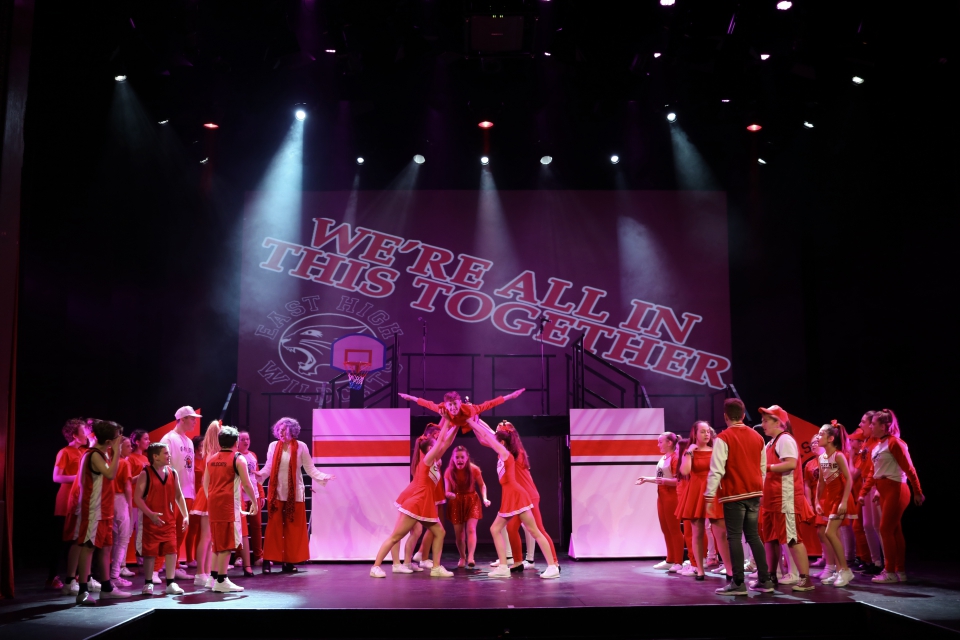 HIGH SCHOOL MUSICAL!
"We enjoyed every minute!" - "It was stunning" - "The best Toot Hill show yet!
In February I had the enormous pleasure of directing our incredibly talented students in the fabulous 2019 Toot Hill production, High School Musical! I was blown away throughout rehearsals and especially during the performance week, by the dedication, skill and energy of our young people (and our slightly older staff!). I am so proud of what we managed to achieve together; it was a perfect example of our school ethos 'Work hard, Be kind'.
Our two year 11 principle leads, Ewan and Niamh, sang their hearts out on stage, taking the audience on a funny and heart-warming journey of teenage romance and discovery. The Jocks and Brainiacs were charismatic throughout, the Thespians did a fantastic job of bringing comedy to the play and the whole cast mesmerised the audience with their powerful performances. The fabulously skillful musicians, led by Ben Lee, were amazing. Leanne Graham's choreography was first class! The combined efforts of the backstage team, performers, musicians and costume team and of course the dedicated adults, really made this a production to be remember for many years to come. I feel proud to have worked with so many gifted individuals and look forward to the next production!
'We're all in this together!'
Melody Britton, Head of Drama
More News Stories
May 2022
| M | T | W | T | F | WE |
| --- | --- | --- | --- | --- | --- |
| | | | | | 1 |
| 2 | 3 | 4 | 5 | 6 | 7 |
| 9 | 10 | 11 | 12 | 13 | 14 |
| 16 | 17 | 18 | 19 | 20 | 21 |
| 23 | 24 | 25 | 26 | 27 | 28 |
| 30 | 31 | | | | |