Latest News
Latest News
Author of the month - Oct 2017 - Chris Bradford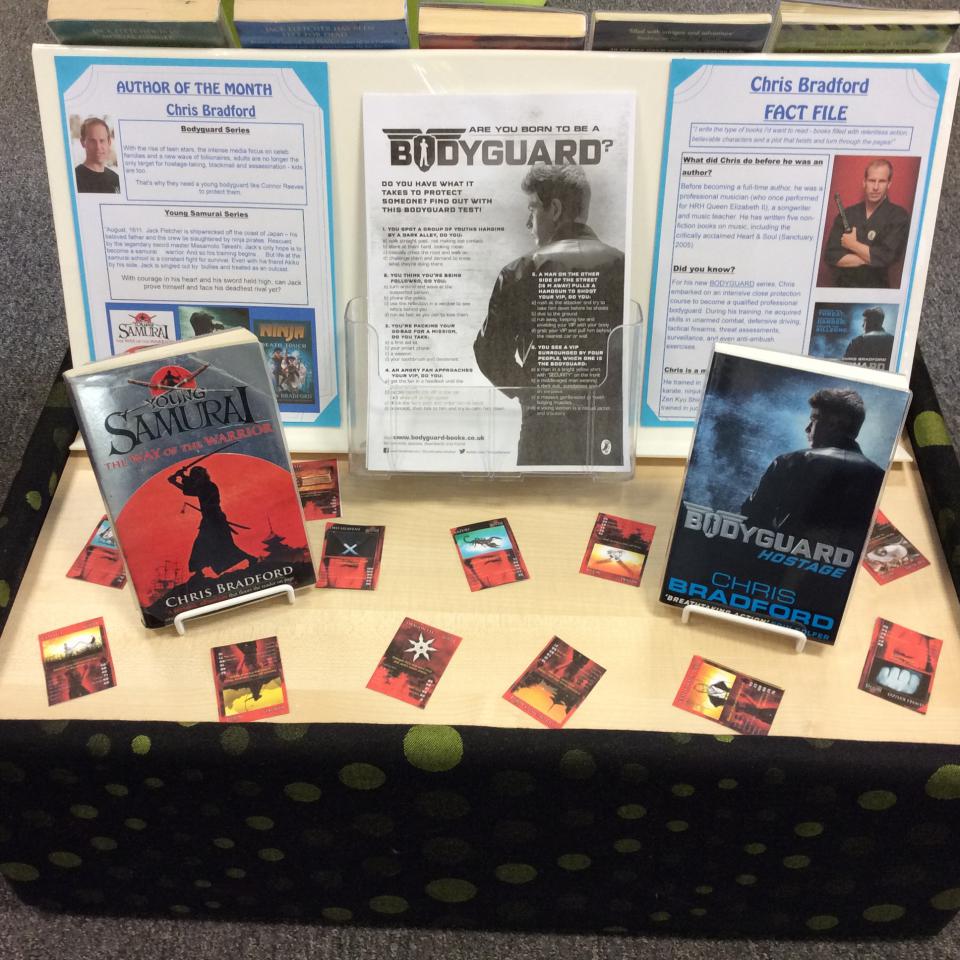 This month the Learning Lounge is celebrating one of your favourite authors! Chris Bradford is famous for his action packed novels focusing on martial arts. His most famous series are: Young Samurai, Bullet Catcher and Bodyguard. His new book 'Bodyguard: Hostage' focuses on a teenage bodyguard who must keep the president's daughter safe.
To celebrate Chris's new book there is a lovely quiz you can partake in! Are you born to be a bodyguard? Answer the questions and find out if you have got what it takes.
So pop by the Learning Lounge this month and get to know all about Chris Bradford and his amazing books!
'Bodyguard: Hostage' by Chris Bradford​
With the rise of teen stars, the intense media focus on celeb families and a new wave of billionaires, adults are no longer the only target for hostage-taking, blackmail and assassination - kids are too.

That's why they need a young bodyguard like Connor Reeves to protect them.

Recruited into the ranks of a covert young bodyguard squad, 14-year-old Connor Reeves embarks on a rigorous close protection course. Training in surveillance, anti-ambush exercises, hostage survival and unarmed combat, he's put through his paces and wonders if he will actually survive the course.

But when the US President summons Connor to protect his impulsive teenage daughter, Connor's training is put to the ultimate test. For Connor discovers that the First Daughter, Alicia, doesn't want to be guarded. She just wants to have fun. And with no clue Connor is her bodyguard, Alicia tries to elude her Secret Service agents and lead Connor astray. But unknown to her, a terrorist sleeper cell has been activated.

Its mission: to take the president's daughter HOSTAGE...
July 2018
| M | T | W | T | F | WE |
| --- | --- | --- | --- | --- | --- |
| | | | | | 1 |
| 2 | 3 | 4 | 5 | 6 | 7 |
| 9 | 10 | 11 | 12 | 13 | 14 |
| 16 | 17 | 18 | 19 | 20 | 21 |
| 23 | 24 | 25 | 26 | 27 | 28 |
| 30 | 31 | | | | |