Welcome to Toot Hill School
Toot Hill School is an 'Outstanding' (Ofsted, January 2012) 11–18 secondary school situated in the small market town of Bingham, Nottinghamshire.
Toot Hill places student well-being and achievement at the very heart of its approach to learning and is now ranked in the top 2% of schools nationally for pupil progress.
"Toot Hill School is a happy, caring, thriving and inclusive school where all students aspire to and achieve their full potential.

From their first day students will be engaged, motivated and challenged by high quality teaching and so develop a life-long love of learning.

Students, in partnership with school and home, will become more active, independent and resilient learners, who acknowledge their responsibility for their own learning and upholding the school's values.

With the support of exceptional pastoral care and guidance, enrichment activities and strong community links, every child has the opportunity to develop fully into well-informed, confident young adults equipped to make positive contributions to society."

Sandy Paley

BSc(Hons) PGCE MEd

Head of School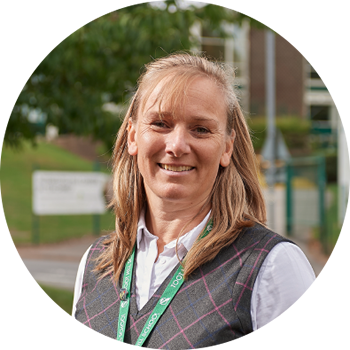 A Thriving Community
We are immensely proud of Toot Hill School. At the heart of our learning community is the belief that every child matters and that every child will succeed.
We promote ambition, commitment and independence. High standards are set in the knowledge that hard work and discipline secure lifelong achievement.
Toot Hill School will support your child with care, consideration and understanding and we promise to always challenge, motivate and engage. Educating your child is a great privilege and a solemn responsibility. We will not let them down.
"The ethos at Toot Hill School places student well-being and achievement at the very heart of our approach to learning. It is this set of ideals, coupled with our hardworking students and dedicated staff, that has seen Toot Hill ranked as one of the top-performing secondary schools both locally and nationally over recent years.

Our ethos and values make a clear statement that the traditional qualities of hard work, honesty, good manners and consideration for others sit at the very heart of Toot Hill School."

Ashfaq Rahman

BSc(Hons) PGDip PGCE NPQH NLE

Executive Head Teacher