Latest News
Latest News
Wednesday 30th November: RPS STEM Afternoon - Year 8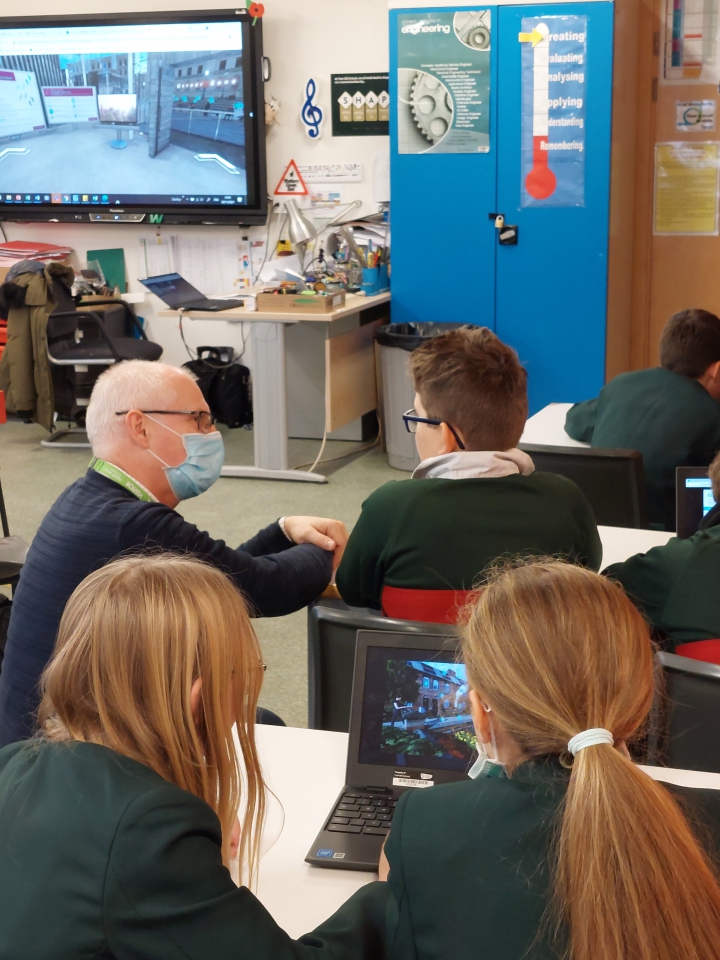 The Year 8 STEM afternoon went ahead and was a great success. Students heard from Alan (a chartered Architectural Technician and Civil Engineer) and Elaine (A chartered Mechanical Engineer and Quality Professional) from RPS Group in Newark. The focus was orientated towards climate change and the COP26 agreement but was also a fantastic chance for students to find out more about STEM careers. It was also great to see a 50:50 balance of boys and girls again. Not by allocation but just because of the equal level of interest from all students.
If you didn't get to go or aren't in year 8, then don't worry. The online portal which students were exploring and which informed many of the climate and careers discussions is freely available to all. Simply hit rpsgroup.com/climate-careers-zone/index.htm to access the website. It is a hugely powerful website that enable students to find out about both climate change and STEM careers in a fun and interactive way.
Huge thanks to Alan and Elaine from RPS for delivering this opportunity and look out for more STEM events and opportunities in the new year.
August 2022
| M | T | W | T | F | WE |
| --- | --- | --- | --- | --- | --- |
| 1 | 2 | 3 | 4 | 5 | 6 |
| 8 | 9 | 10 | 11 | 12 | 13 |
| 15 | 16 | 17 | 18 | 19 | 20 |
| 22 | 23 | 24 | 25 | 26 | 27 |
| 29 | 30 | 31 | | | |