From Monday 23rd March, until further notice, Toot Hill School will only be open for children of key workers and vulnerable groups. Registration links are available on the
home page
.
Careers Advice and Guidance
Careers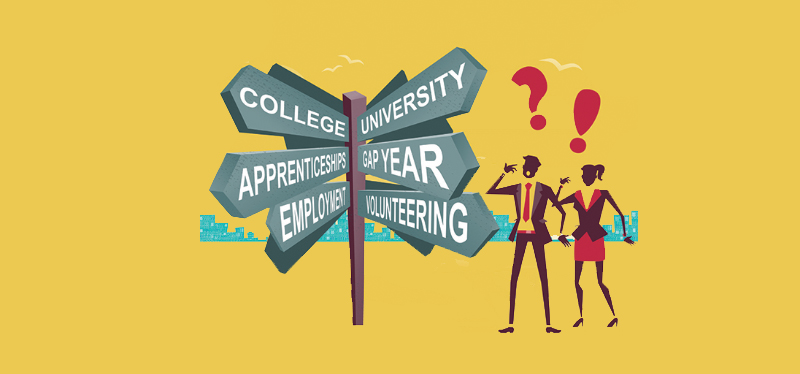 Great career aspirations through great careers advice and guidance
Careers Education Information Advice and Guidance (CEIAG) at Toot Hill School starts in Year 7 and continues through until Year 13. It is our vision that all students on leaving Toot Hill School at the end of either Year 11 or 13 will have the skills, attitudes, qualities, behaviours and self-confidence to plan their future careers. Students will follow the career pathway that best suits their individual needs and aspirations and allows them to fulfil their true potential. All students are provided with independent and impartial guidance from a variety of sources. Their learning will be progressive and they will link their subjects to a variety of careers. Students will work with tutors/mentors on enhancing their personal development and setting individual targets.
The CEIAG programme is aspirational and personalised for every student and delivered through Active Tutoring. Careers education is also disseminated through all subject areas and in weekly PSHE lessons for Years 7 and 8. Years 9–11 have calendared PSHE days to cover a wide range of subjects including CEIAG. Employers play a part in these days either as guest speakers or to conduct one-to-one interviews with our students in Year 10.
Work Experience in Year 11 and 12 and visits to colleges, universities and employers all take place throughout the year to raise the aspirations of all students. Inspirational guest speakers regularly come into school. A Careers and Networking Fair with a range of providers is held in school for all students in Years 11–13.
Students across the whole school have a focus on Careers for one week each term during Active Tutoring. These workshops are based on the current Labour Market Information (LMI) and a range of career pathways are discussed. Students also have a Career Booklet each year to work on during Active Tutoring. The CEIAG programme is evaluated and designed by the students and Year 7–11 Career Ambassadors lead on this work.
The link with Toot Hill stays strong after leaving through the continual development of the Alumni. Former students come back into school to speed network with our current students and share their experiences.
June 2020
| M | T | W | T | F | WE |
| --- | --- | --- | --- | --- | --- |
| 1 | 2 | 3 | 4 | 5 | 6 |
| 8 | 9 | 10 | 11 | 12 | 13 |
| 15 | 16 | 17 | 18 | 19 | 20 |
| 22 | 23 | 24 | 25 | 26 | 27 |
| 29 | 30 | | | | |