School is currently closed except to registered critical worker / vulnerable students. Remote provision is available for all students from January 5th 2021.
Alumni
Alumni

GREAT CAREER ASPIRATIONS THROUGH GREAT CAREERS ADVICE AND GUIDANCE
Toot Hill School and College are currently developing an Alumni for former students of Toot Hill School.
The Alumni is being developed to keep in touch with our former students and to continue to celebrate their success. We are also keen for our former students to continue their work with the school and to inspire the next generation. It is up to the individual on how they would like to be involved..
An annual newsletter is sent to our Alumni and includes recent school news, Alumni opportunities and more. View our most recent Newsletter below:
We would very much like to hear from any of our former students who are interested in working with us. Please contact ffarmer@toothillschool.co.uk
School Leavers 2020
All Toot Hill School/College Leavers of 2020 still have access to their Unifrog accounts. You can login to the site here.
This means you can still access all their features like:
CV writing skills
Adding competencies/activities
Careers, subject and know how library
These features can help you during your career as they can guide you on which university, college or apprenticeship is best suited to you. They can also give you information on how to act in the workplace and help you write CV's and personal statements. So, if you apply for a masters or switch jobs in the future Unifrog is there to help.
Alumni News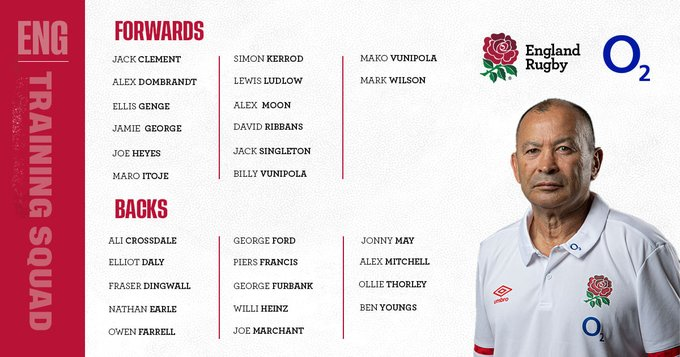 Joe Heyes, former Toot Hill School Student and current rugby player for Leicester Tigers was recently added to the 28 man England training squad by Eddie Jones. Congratulations Joe! For more information check out the article on the England Rugby teams new starters. (Photos by Rugby England)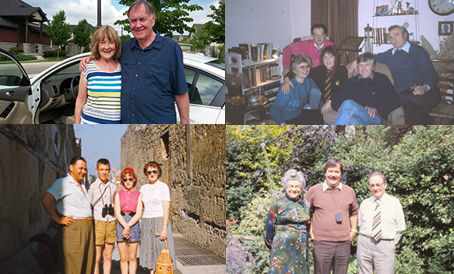 Jim and Lynda Arnold were students at Toot Hill School from 1954-1957. They were stationed at Langar airbase and became known as the 'Canadian Twins'. At the time, RCAF Langar was a materiel supply base to four Canadian Fighter Wings in France and Germany, contributing to NATO during the early years of the Cold War.
Jim and Lynda shared some of their experiences from Toot Hill School with us...
Jim: "The school was used for boxing lessons on Friday evenings. I used to attend these classes with one of the other Canadians. After boxing, we would visit Reverend Lillingston at the Rectory to play snooker while waiting for the last bus to Langar. Some evenings we missed that bus, but we were able to catch rides with dart team buses parked at pubs. The local fish and chip shop, which was still there a few years ago (at the corner of Market Square) was a favourite spot."
Lynda: "I believe that my life-long love for baking began in Miss Pearson's cookery class. We started with making tea, lemonade and blanc mange and ended with the most impressive Christmas cake you could imagine - topped with almond paste, hard icing and decorations. What a gift to bring home at Christmas! My mother was very impressed."
Alumni Reunions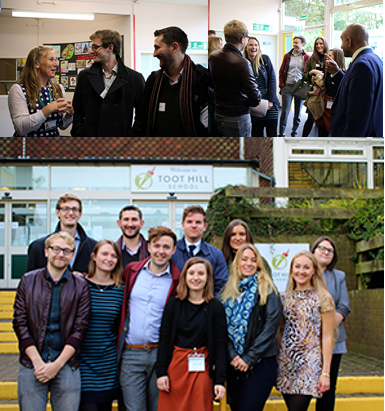 We have hosted two Alumni Reunions at Toot Hill School. Our first reunion in 2016 welcomed back Class of 2007 (pictured left) and then in 2017 we welcomed back Class of 2009 (pictured right). Our lovely Alumni spent the day meeting staff, touring the site, and running speed networking events for our Year 10's and college students. Our Alumni shared stories of their career paths and what they have been up to since they left.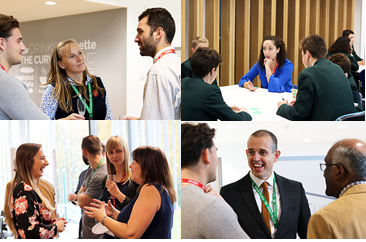 Alumni Testimonials
Amy Lukomiak
Studying electronic & electrical engineering
Class of 2017
"During my time at Toot Hill, I learned many different skills that are now allowing me to study my chosen field. As I completed my BTEC I learned how to reference as well as how to find correct information on individual projects which allowed me to complete the work ahead of time. During my time at Toot Hill, I also honed my skills in helping other students, which has allowed me to setup a group to do the same within my new course. "
Faby Creed
Working as a research associate
Class of 2011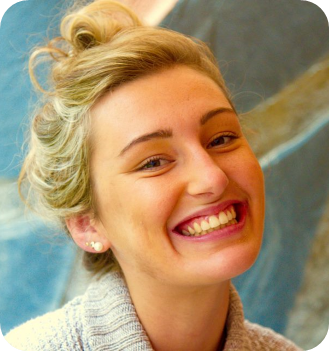 "I still vividly recall my tutor at the time, Mr (David) Burrows explaining what university was (on a school Paris trip in yr8!) as I was the first generation in my family to go. Funnily enough, I was certain that I wasn't 'academic' enough and he asserted otherwise, building a positive mentality towards inconceivable goals! Both Karen Need and Mr Edwards may also be in my thesis acknowledgments as they were just incredible teachers ..."
Martin Fletcher
Working as a corporate tax manager
Class of 1991
" I guess myself and the journalist Danny Taylor, with who I was friends through our 7 years at Toot Hill, and remain so to this day, are great examples that it's often the transferable skills you pick up during your school days at Toot Hill that can be as, if not more important, than perhaps the academic qualifications you may or may not get."
If you have any Alumni news you would like to share with us or you want to organise a reunion then please contact ffarmer@toothillschool.co.uk
March 2021
| M | T | W | T | F | WE |
| --- | --- | --- | --- | --- | --- |
| 1 | 2 | 3 | 4 | 5 | 6 |
| 8 | 9 | 10 | 11 | 12 | 13 |
| 15 | 16 | 17 | 18 | 19 | 20 |
| 22 | 23 | 24 | 25 | 26 | 27 |
| 29 | 30 | 31 | | | |