Welcome to Toot Hill College
If you are serious about your future and have the motivation to work to your full potential then we sincerely believe Toot Hill College is the place for you.
We are an inclusive, high achieving college providing a wide range of A Level and BTEC courses. This choice allows our students to make the right decisions and secure for themselves the very best life chances.
Toot Hill College has an outstanding reputation for pastoral care and each student is supported and guided throughout their time at the college. This ensures that all our students achieve their full potential and are well equipped to move on to university, college or work. We look forward to welcoming you to Toot Hill College and helping you to make the very most of your future.
"At Toot Hill College, we are dedicated to offering an environment that is conducive to the very best learning and attainment. The staff at our college are committed to delivering first class educational experiences and have the highest expectations of all students. This supports our key goal of aspirational levels of achievement for every student.

By supporting our students to reach their potential, they will be fully prepared for the next stage of their learning journey — whether that be university, training or employment.

Sarah Fox
Head of College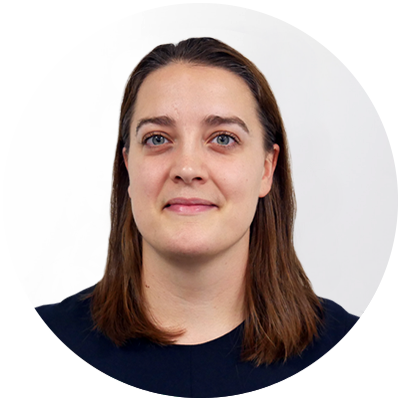 Ofsted and Results
Year 13 A Level results 2017:
A*–A: College — 31%
A*–B: College — 62%
A*–C: College — 90%
A*-E: College - 100%
Out of all the students that applied to university, every student who wished to continue into higher education secured a place. The results were significantly above national trends reflecting the high academic rigour expected within the college.
Ofsted, in their 2011 visit, stated that sixth form provision was good with good leadership and management enabling students to achieve good outcomes.
Ethos and Aims
At Toot Hill College, we have a clear strategy for success:
Commitment: Toot Hill College is committed to providing a world class learning environment. Our staff aim to support all students to achieve at the very highest level, enabling them to secure their desired university, training or employment choice. In turn, we have the highest expectations of all students. We encourage all students to develop as independent learners, helping them to access their full potential both academically and as young adults.
Community: Toot Hill College facilitates a fantastic range of curricular and extra-curricular opportunities that promote a true learning community. The college aims to develop leaders of the future with initiatives such as the Student Union, Amnesty International and Debating Societies. The Senior Citizens' Tea Dance and Children's Christmas Party provide our students with the opportunity to engage with the wider community.
Consideration: We aim to support the development of all students on their path to adulthood. At Toot Hill College, our staff are proud to provide care and consideration for all students. Equally, we expect all students to be considerate to each other and their community, facilitating a truly great learning environment for everyone.
Dress Code: Since we moved into our new building, we have introduced a more professional dress code, which has been designed to reflect the values of hard work and professionalism we instil in all our students. The dress code requires students to attend college in smart/casual clothing, which excludes denim, trainers, t-shirts, shorts, low-cut tops, leggings and sports wear. Further details about the dress code are available on request.
Enrichment and Personal Development
Students' Union (Senior Prefects)

An active Students' Union enables greater autonomy for students in the creation of a 'higher education' ethos and provides opportunities for consultation regarding key college decisions. Sub-committees take responsibility for key college foci including events (such as the annual Christmas Party and College Summer Ball), teaching and learning facilities, links with the lower school and the college newsletter.

Level 2 Award in Community Sports Leadership (CSLA)

An engaging and practical experience that enables students to develop leadership, communication, organisation and teamwork skills through the planning and leading of sports festivals for local primary school children.

Silver and Gold Duke of Edinburgh Award

This provides students with the opportunity to try new activities, develop key life skills and contribute to the local community through the 'volunteering' section. Students complete the final assessment by planning and completing, as a team, a fully self-sufficient expedition in the Peak District.

World Challenge

Students complete a two week expedition abroad as a team, including a community project, a challenging trek and a sight-seeing element. Previous trips have taken place to Morocco, Sri Lanka, Thailand and Romania. This is the ultimate opportunity for students to respond to mental and physical challenges that will enable them to develop skills and gain experiences that will stay with them for life.
Young Enterprise

A national competition where students form a company to design, create, advertise and sell a product or service to be showcased at local and regional events with support from business leaders in the local community.

Sport Enrichment Programme

Students are provided with an opportunity to utilise the extensive leisure facilities available and to set up and participate in college sports teams to compete against other local colleges.

Toot Hill College Passport

A unique Toot Hill College programme that accredits students for 100 hours of volunteering in the school and local community; students are provided with opportunities to volunteer in subject curriculum classes or after school clubs, work with individual pupils through learning support or become an Arts Academy mentor working with pupils from local primary schools. College students also facilitate an annual Children's Christmas Party for pupils from an inner city primary school and Christmas Tea Dance for the residents of Bingham.

Extended Project Qualification

Well-respected and recommended by top universities, Year 13 students at Toot Hill College are offered the opportunity to research and write a 5,000 word project on a topic of their choice. Each student is provided with a mentor who offers one-to-one support and advice during the project period; students complete the final assessment by presenting their findings to senior members of staff in school.